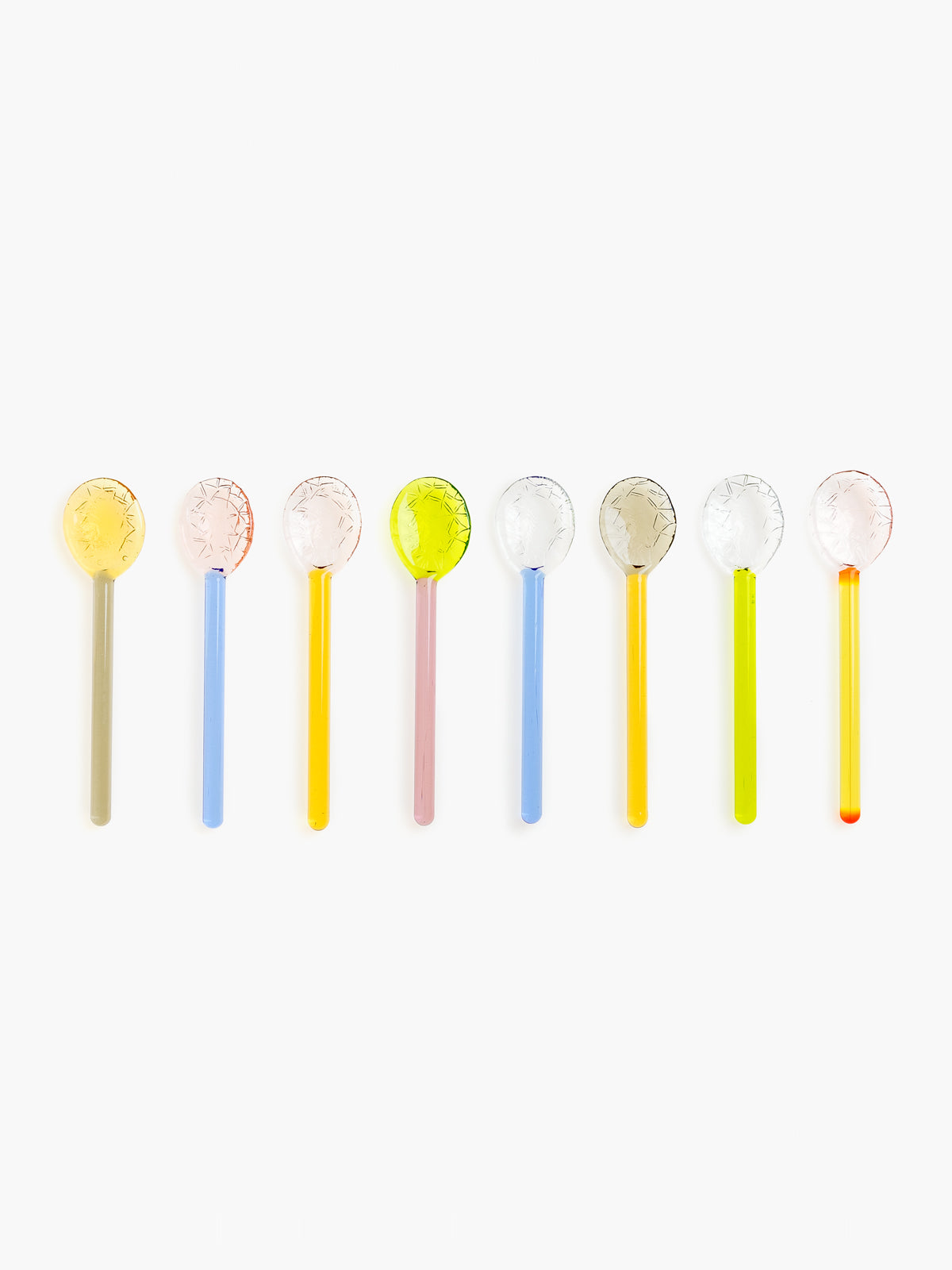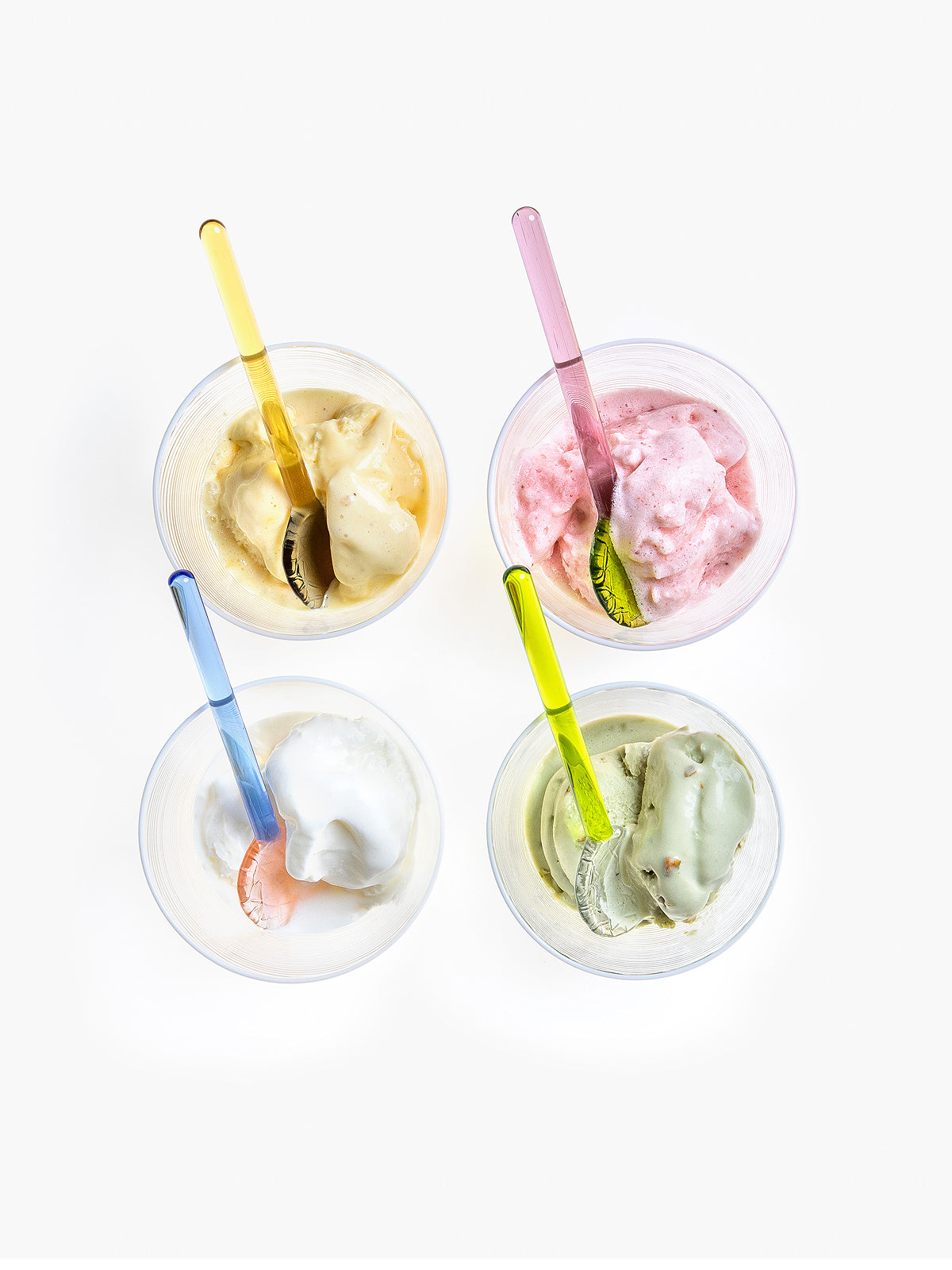 Notes
Handmade in Murano using the lamp working technique, these colourful spoons take the sensory pleasure of eating gelato and desserts to a new level. The coolness of the glass compliments the coolness of the ice-cream, and the sound of the glass spoon against a glass or ceramic bowl also deepens the sensory experience.
The markings on the back of the spoons enhance the experience of eating because the smoothness of the inside of the spoon contrasts with the exterior textured surface.
Measurements: approx. Length 13cm

Colours on the first image from left to right (head/stem): Gaggia/Grey, Rose Pink/Light Blue, Pink/Gaggia, Light Green/Light Amethyst, Cristallo/Light Blue, Grey/Gaggia, Cristallo/Light Green and Rose Pink/Orange Accent.
Sizes and shapes vary slightly, and subtle markings and small air bubbles may be seen in the glass.
Yali is a glassware specialist founded by Marie-Rose Kahane. Living and working in Venice, Kahane seeks inspiration for Yali designs in the city itself, which is home to glassworks from the Renaissance masters all the way up to Carlo Scarpa. All Yali pieces are produced in Murano by maestros using techniques dating back to the 13th century.
Complement with other items from Yali.
Dine from our other brands.
Join our
Newsletter
to hear about new deliveries and restock.
Back to Top