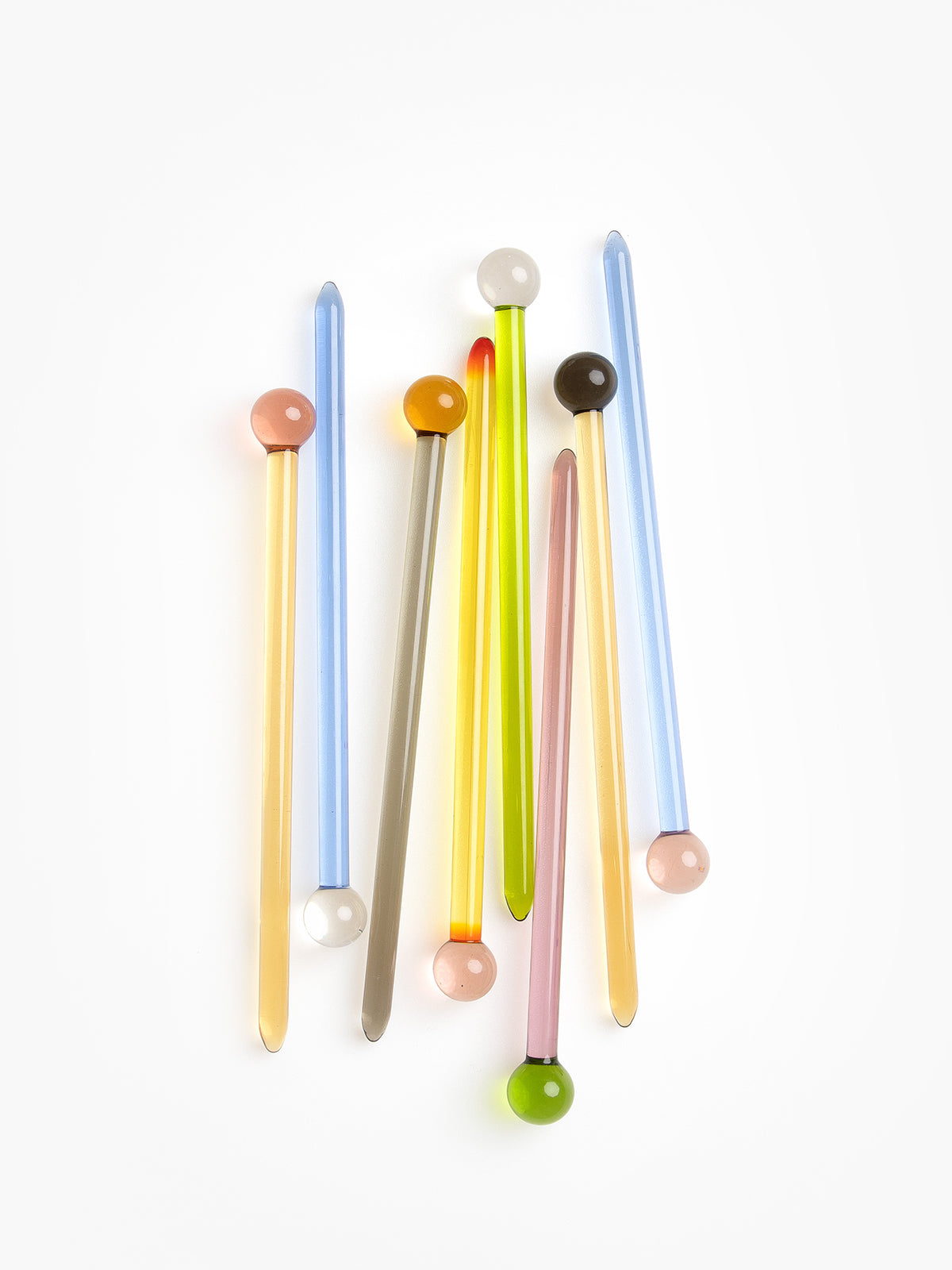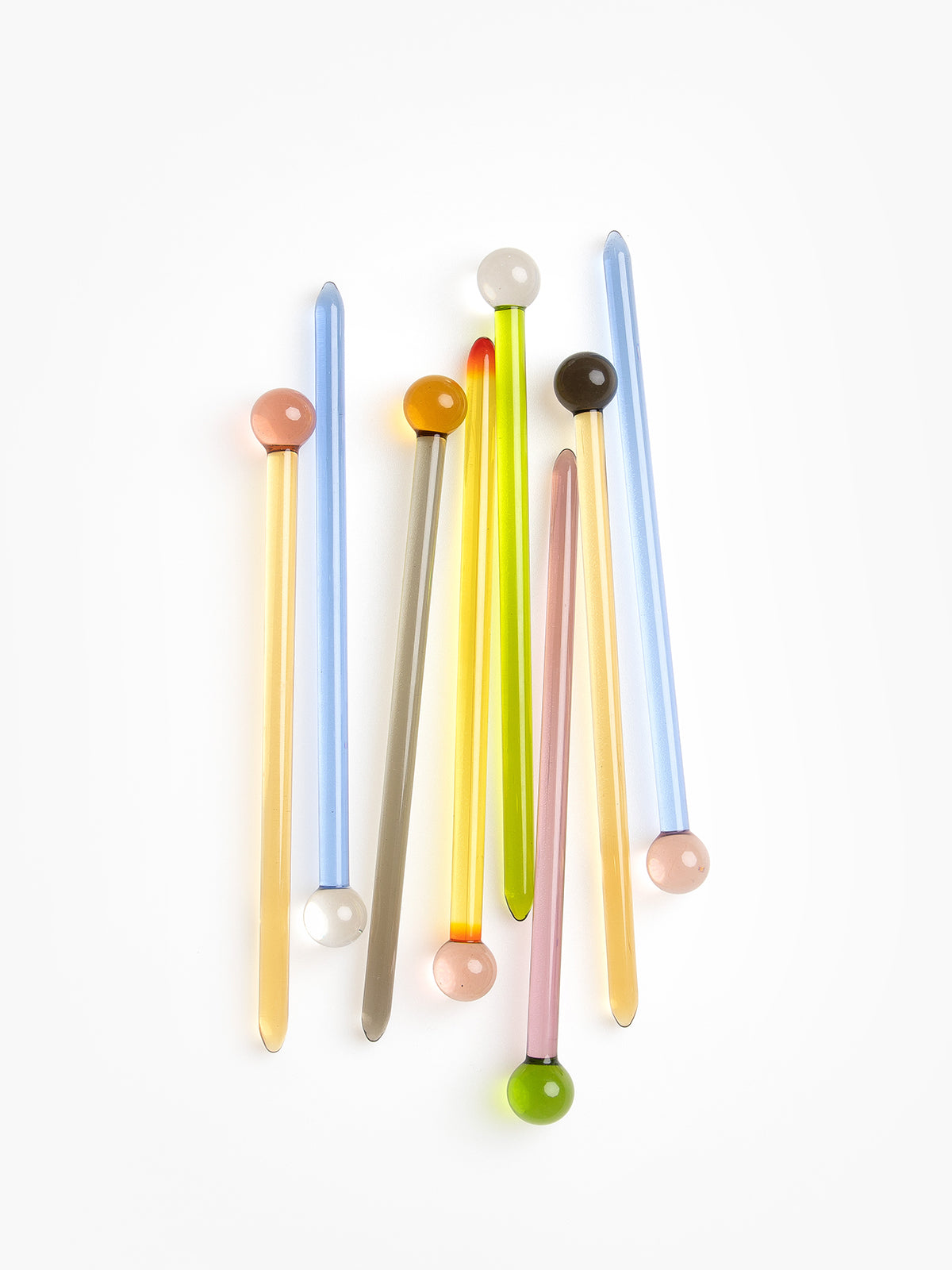 Notes
Handblown cocktail stirrer in vibrant multi-colours.
Sizes and shapes might vary and the glass might have subtle marks and air bubbles.
Measurements: Length 18cm
Colours from left to right: Pink/Gaggia, Cristallo/Light Blue, Gaggia/Grey, Rose Pink/Orange Accent, Cristallo/Lime Green, Light Green/Light Amethyst, Grey/Gaggia, Rose Pink/Light Blue
Yali is a glassware specialist founded by Marie-Rose Kahane. Living and working in Venice, Kahane seeks inspiration for Yali designs in the city itself, which is home to glassworks from the Renaissance masters all the way up to Carlo Scarpa. All Yali pieces are produced in Murano by maestros using techniques dating back to the 13th century.
Compliment with other items from Yali.
Dine from our other brands.
Join our
Newsletter
to hear about new deliveries and restock.
Back to Top