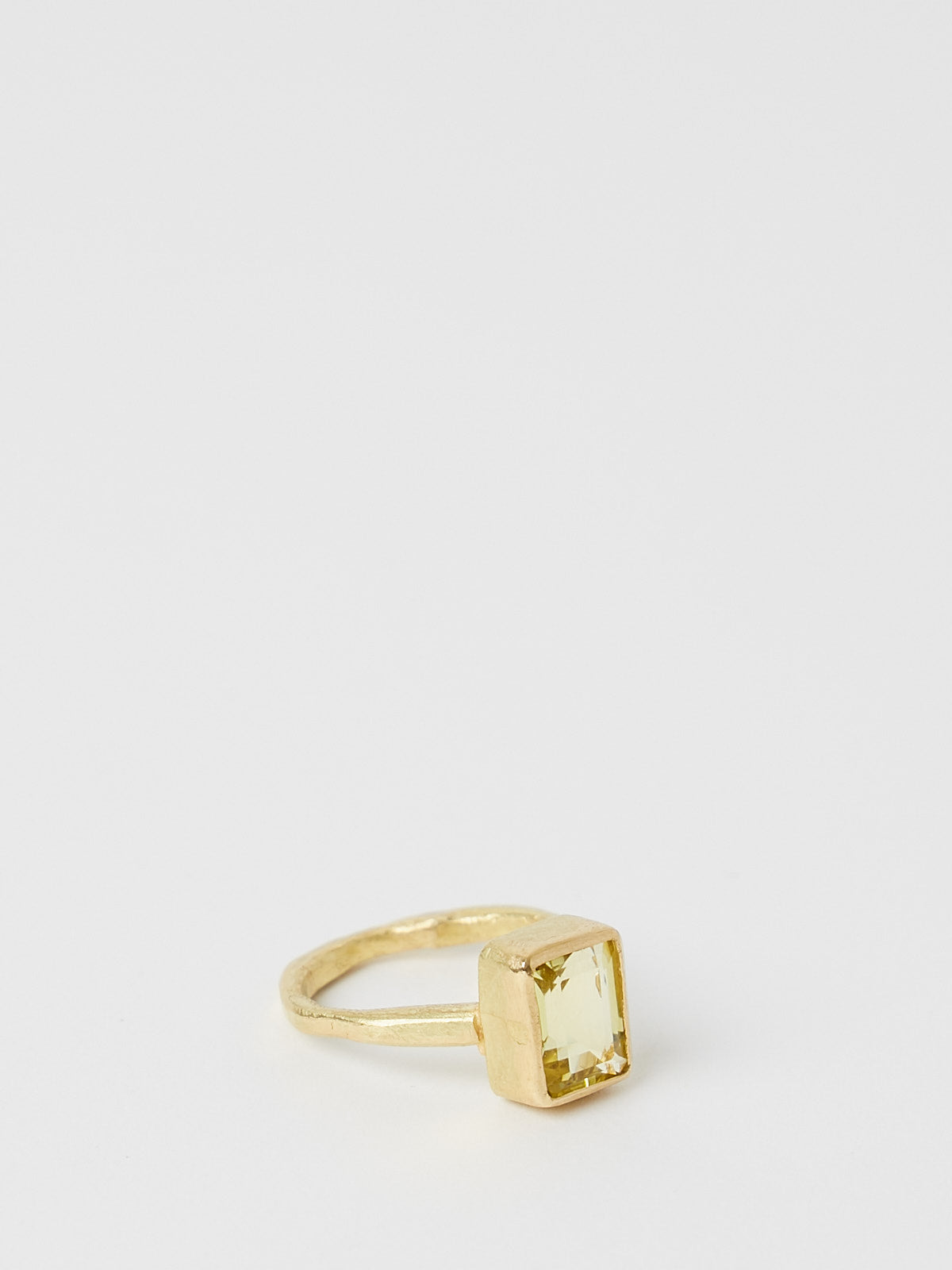 Notes
Ring with an organic 18k yellow gold band and a rectangular approx. 4ct faceted green beryl. 
Measurements: Beryl 10.5x8mm
Size: P 1/2 (UK)
Disa Allsopp is a London-based designer that grew up in Barbados. Her work is inspired by ancient jewellery of the Etruscans, Egyptians and Greek and Roman civilisations.
Compliment with other items from Disa Allsopp.
Rings from our other brands.
Join our
Newsletter
to hear about new deliveries and restock.
Back to Top