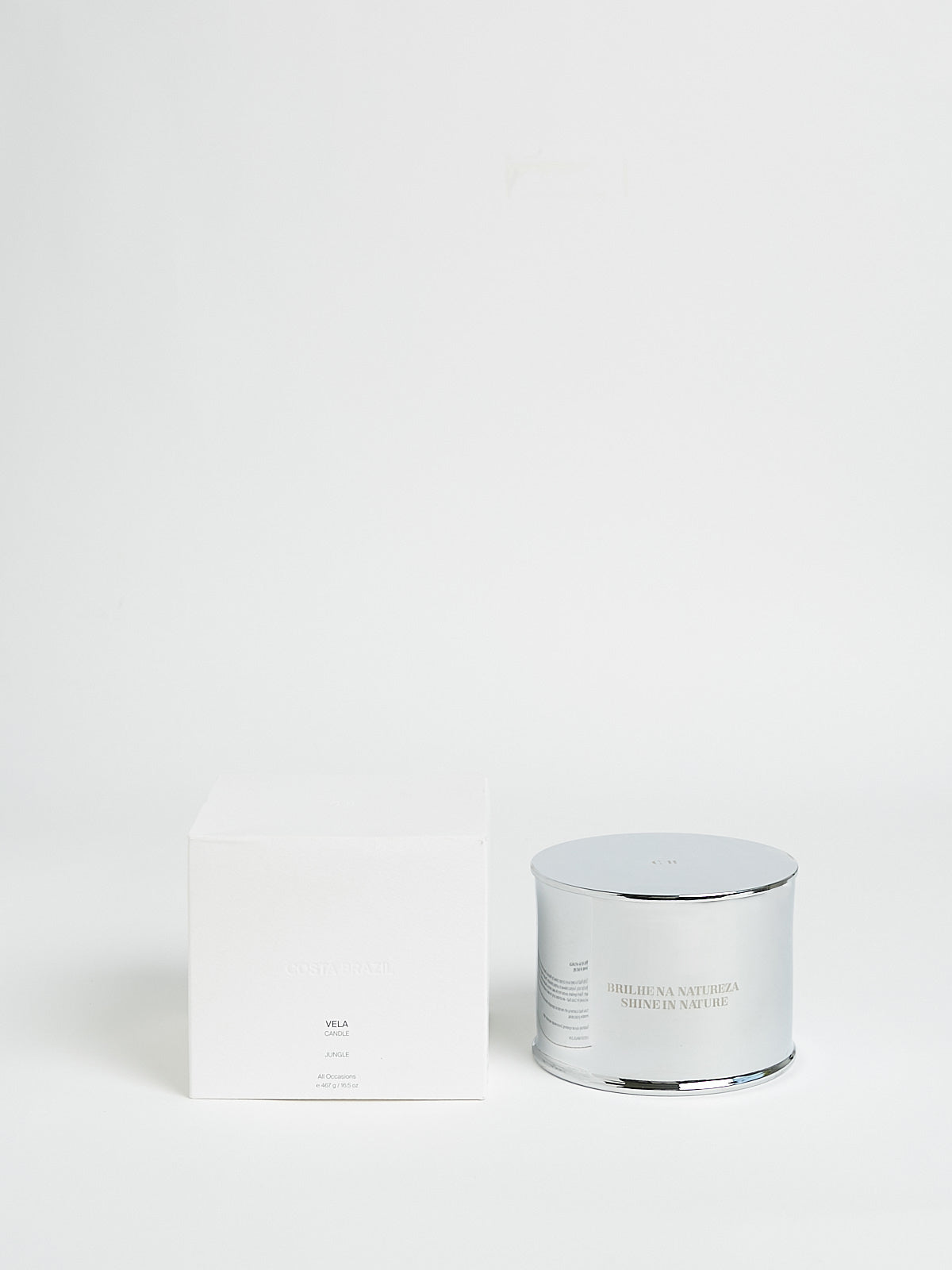 Notes
Scented candle made from plant-based wax. Notes of sacred white and black Breu resin are blended with the essences of wild jungle flora, crushed cypress root and Brazilian vetiver.
Approx. burn time: 60 hours

Weight: 467g - 16,5oz
Active Ingredients: Brazilian vetiver, breu resin, cypress root, wild jungle flora, soy and coconut wax
Costa Brazil is a sustainable beauty line created by Brazilian designer Francisco Costa.
Compliment with other items from Costa Brazil.
Burn from our other brands.
Join our
Newsletter
to hear about new deliveries and restock.
Back to Top