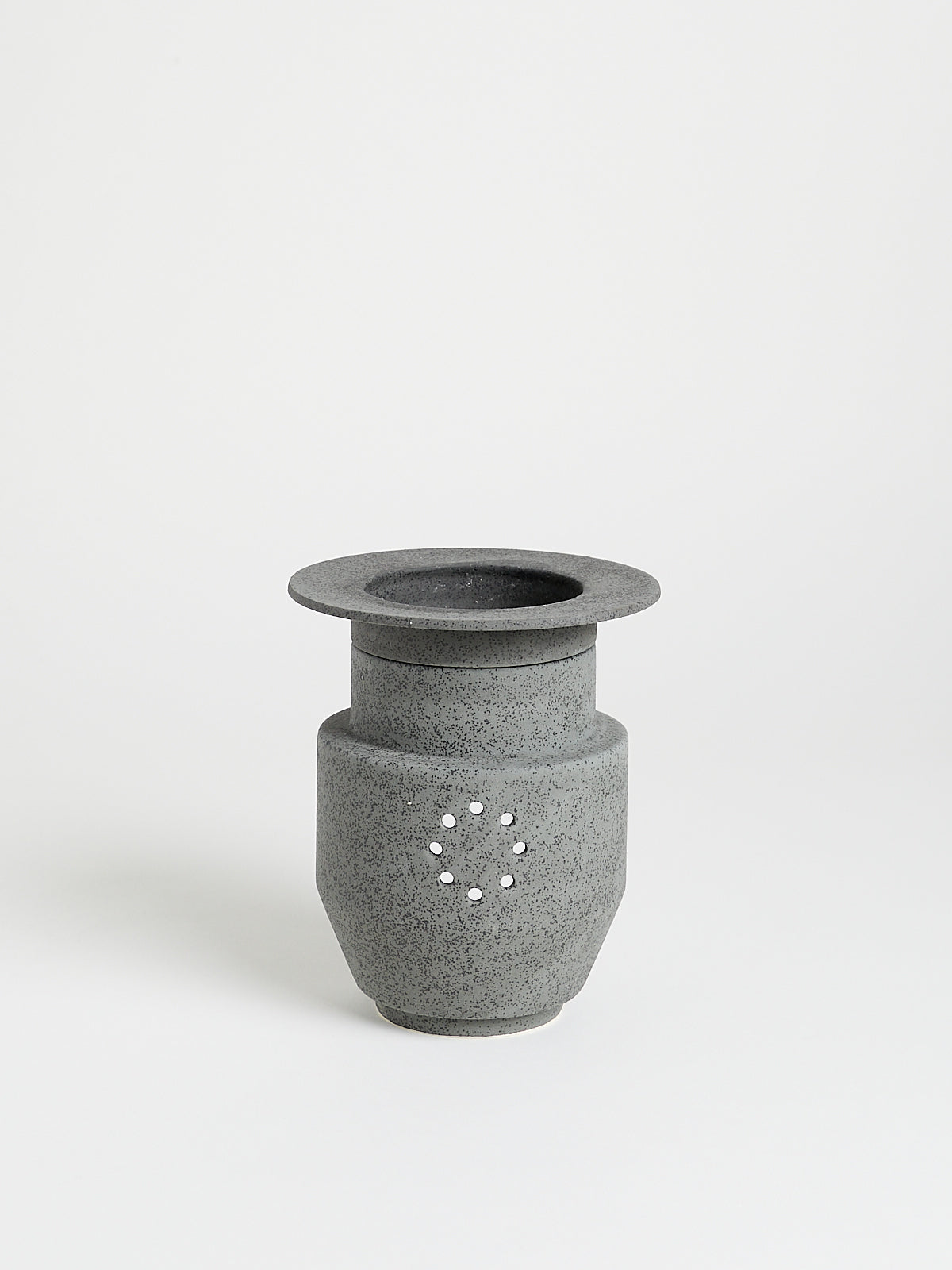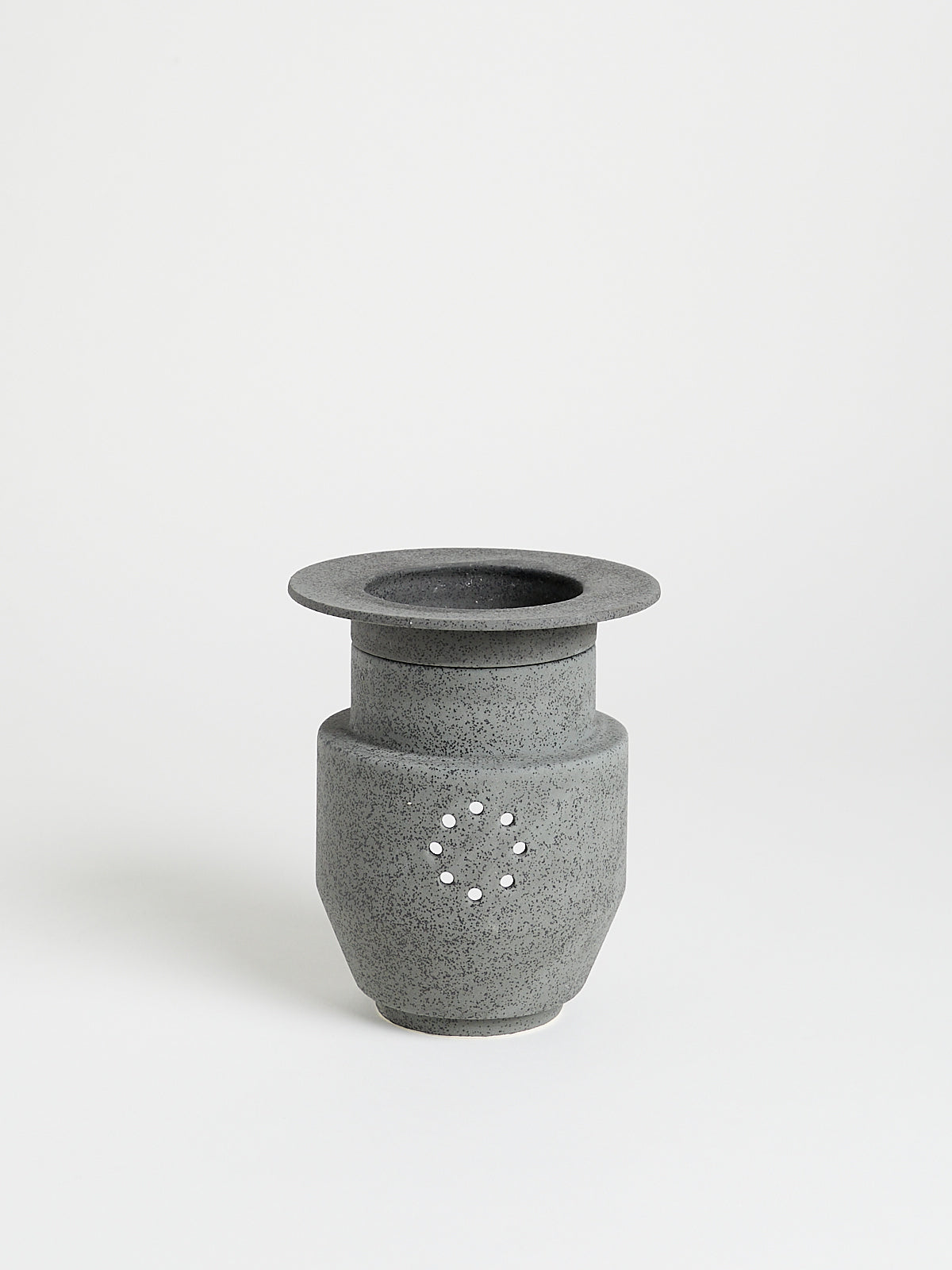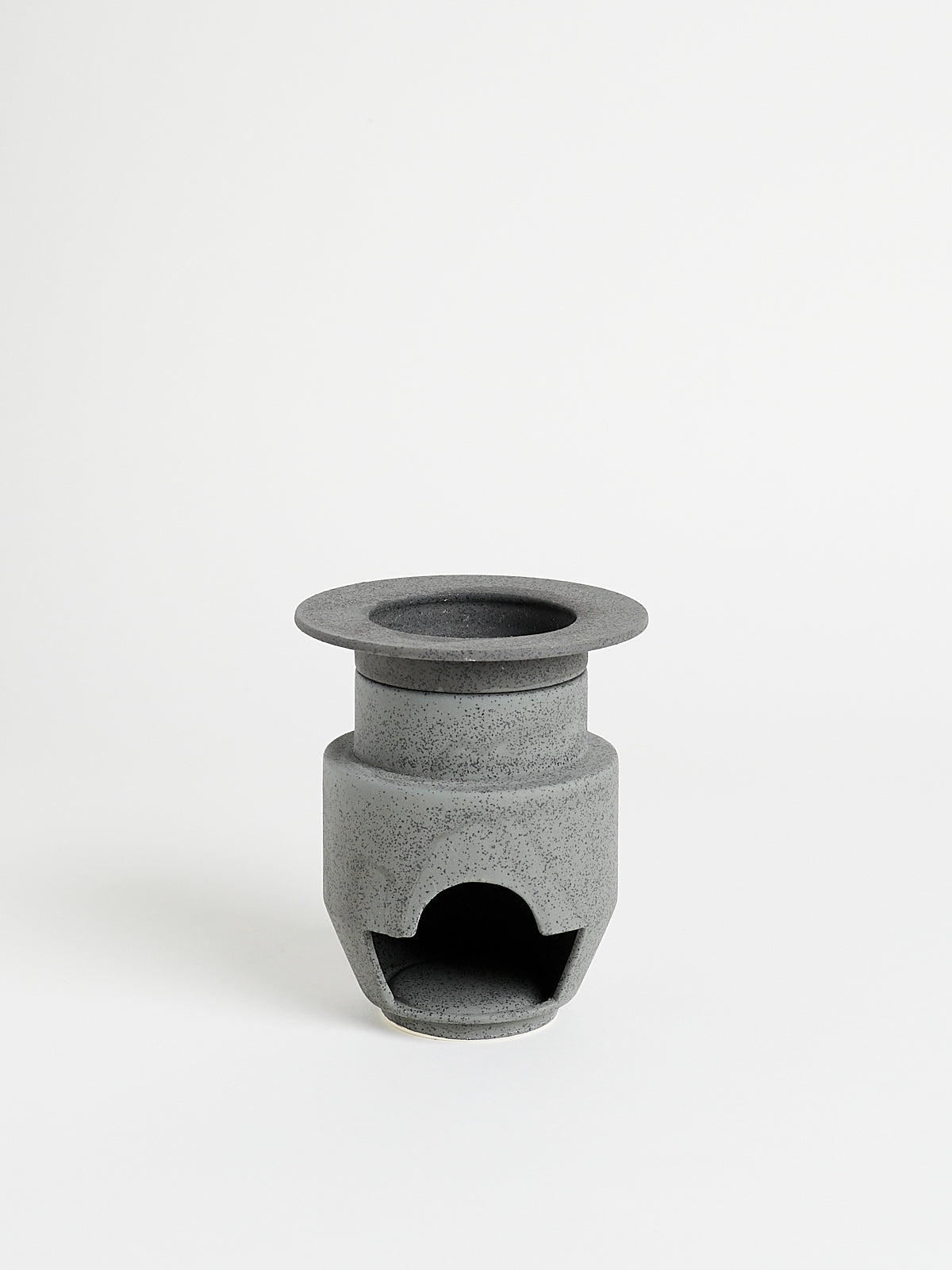 Notes
Essence burner composed of two cylindrical elements. Made with a bespoke mixture of clay using a hand-pouring method, in Gifu Japan. Its textured and stony ceramic surfaces gives peaceful presence during the day, while it contrastingly exposes deeper grow in the dark.
This essence burner is to be used with water (or scented wax) and a tea light candle that illuminates the space and gently heats the top ceramic plate to give off scent. Comes in a handcrafted Kiribako Box from Kanazawa. 
Also available in our Athens store.
Aoiro Airdesign is an olfactory design studio that creates bespoke olfactory identities and experiences.
Compliment with other items from Aoiro Airdesign.
Burn from our other brands.
Join our
Newsletter
to hear about new deliveries and restock.
Back to Top