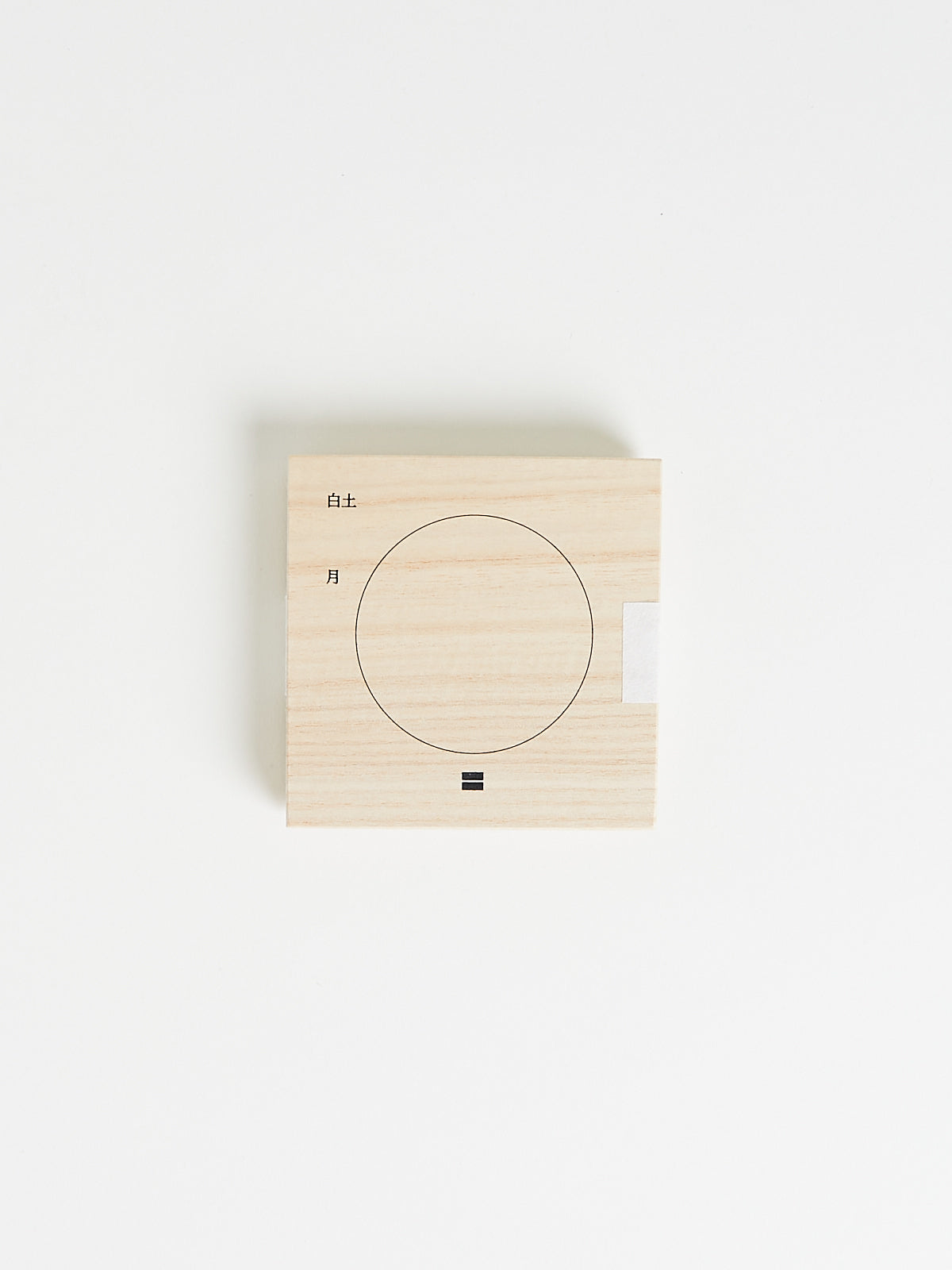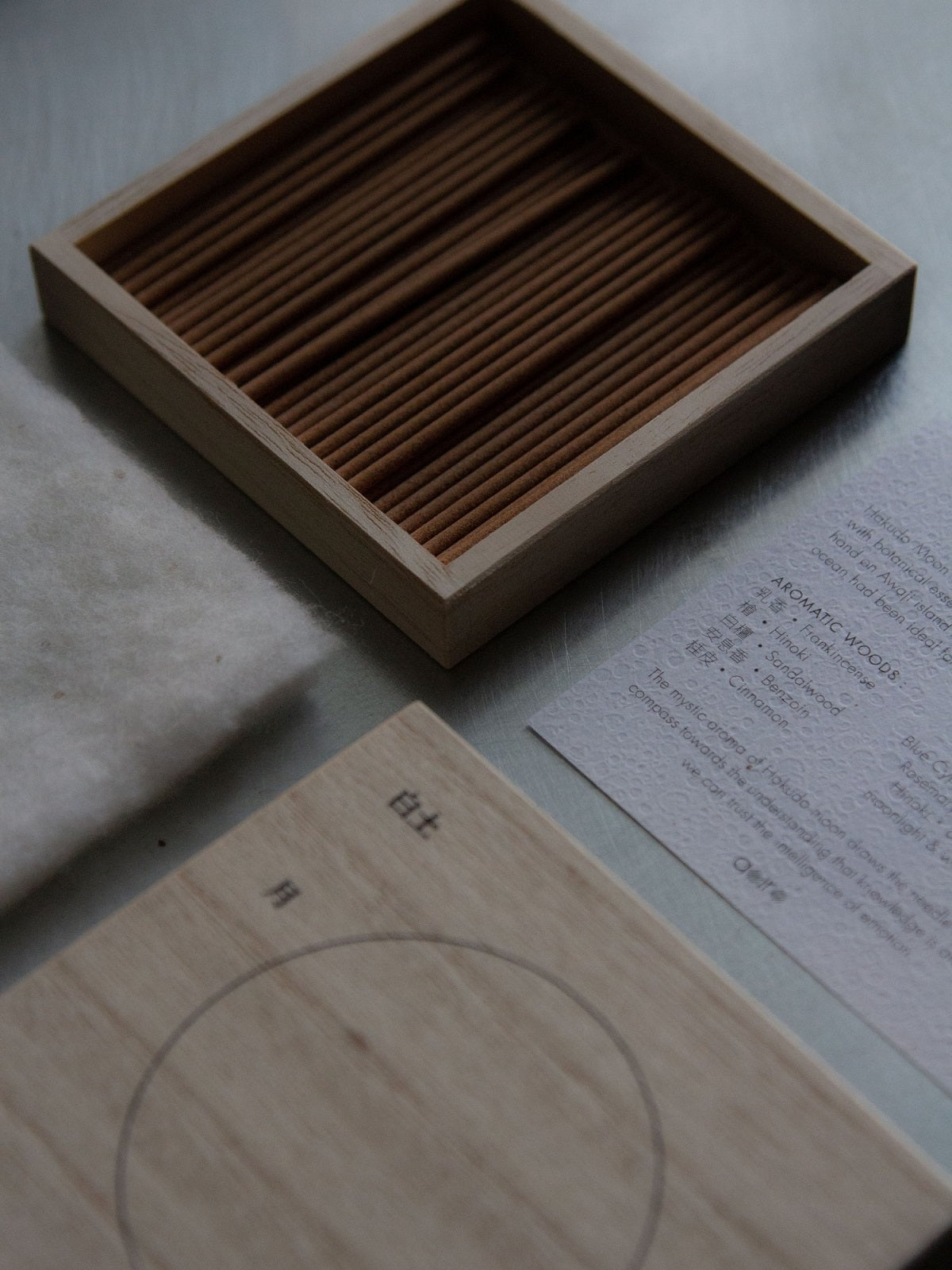 Notes
Set of 50 pure half-sized incense sticks. Made from fragrant woods from Awaji island, Japan. Comes in a handcrafted Kiribako Box from Kanazawa.
Notes: Frankincense - Hinoki - Sandalwood - Benzoin - Cinnamon - Turmeric - Blue Cypress - Rosemary 
"Hakudo Moon incense is a pure composition of fragrant woods with botanical essences. Each delicate line of incense is made by hand on Awaji island in Japan where its warm west wind from the ocean had been ideal for the ancestral method of incense making."
Also available in our Athens store.
Aoiro Airdesign is an olfactory design studio that creates bespoke olfactory identities and experiences.
Compliment with other items from Aoiro Airdesign.
Burn from our other brands.
Join our
Newsletter
to hear about new deliveries and restock.
Back to Top