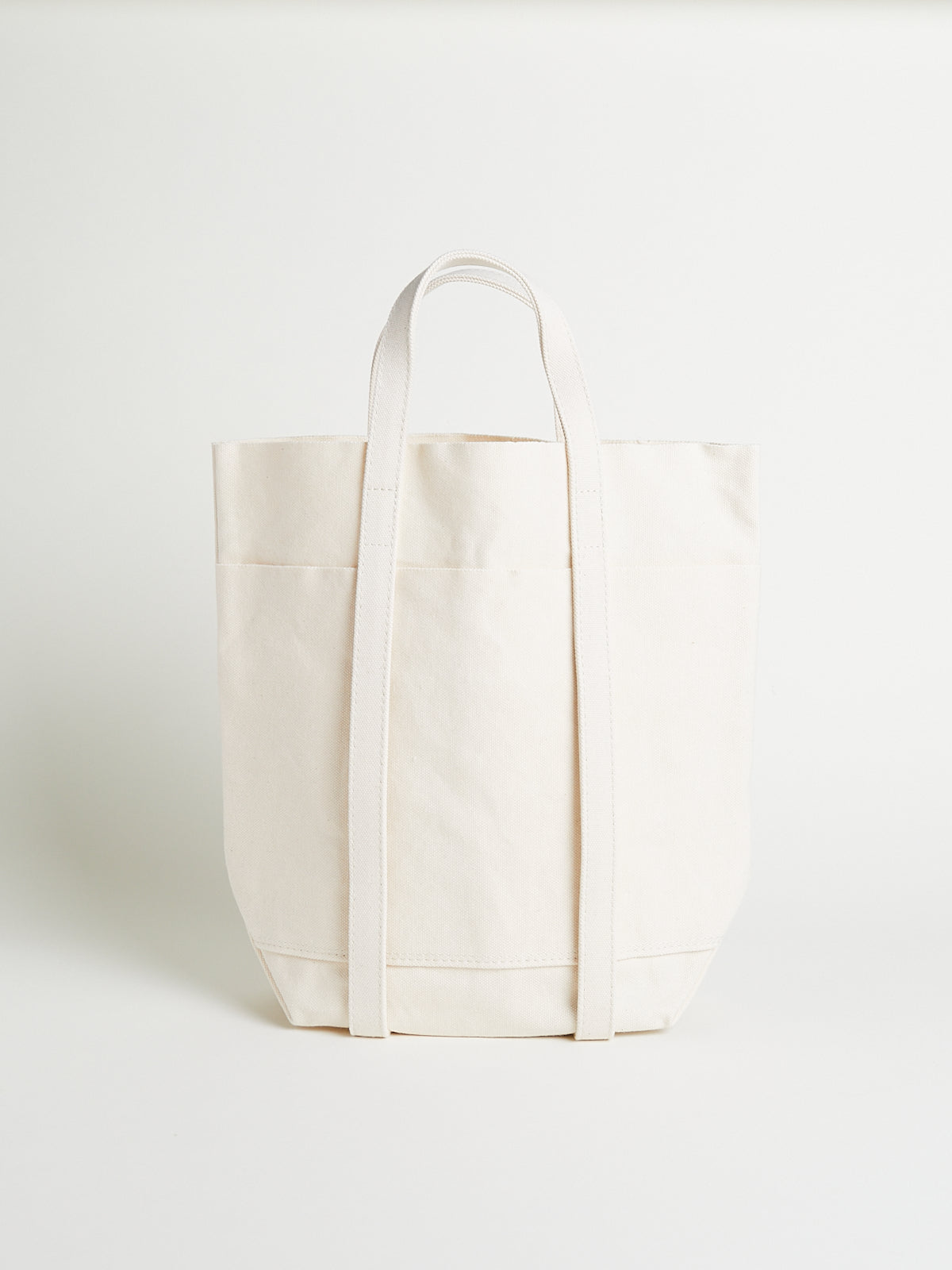 Notes
Tote bag in white cotton canvas that has been woven on an old-fashioned shuttle loom, producing a dense fabric. The canvas has been impregnated with paraffin and has also been bio-washed to give it a unique texture. Features 4 pockets, 2 internal and 2 on the front.
Measurements: Width: 32.5cm x Height: 32cm x Depth 12cm / Handle: 29.5cm
Amiacalva is a Japanese brand, which crafts bags and accessories by hand in the label's atelier in Japan. The brands name "Amiacalva" comes from an ancient fish surviving for centuries without evolving internally and externally. This concept of long-lasting, durable, and perfect style is what Amiacalva brings to their designs.
Compliment with other items from Amiacalva.
Bags from our other brands.
Join our
Newsletter
to hear about new deliveries and restock.
Back to Top