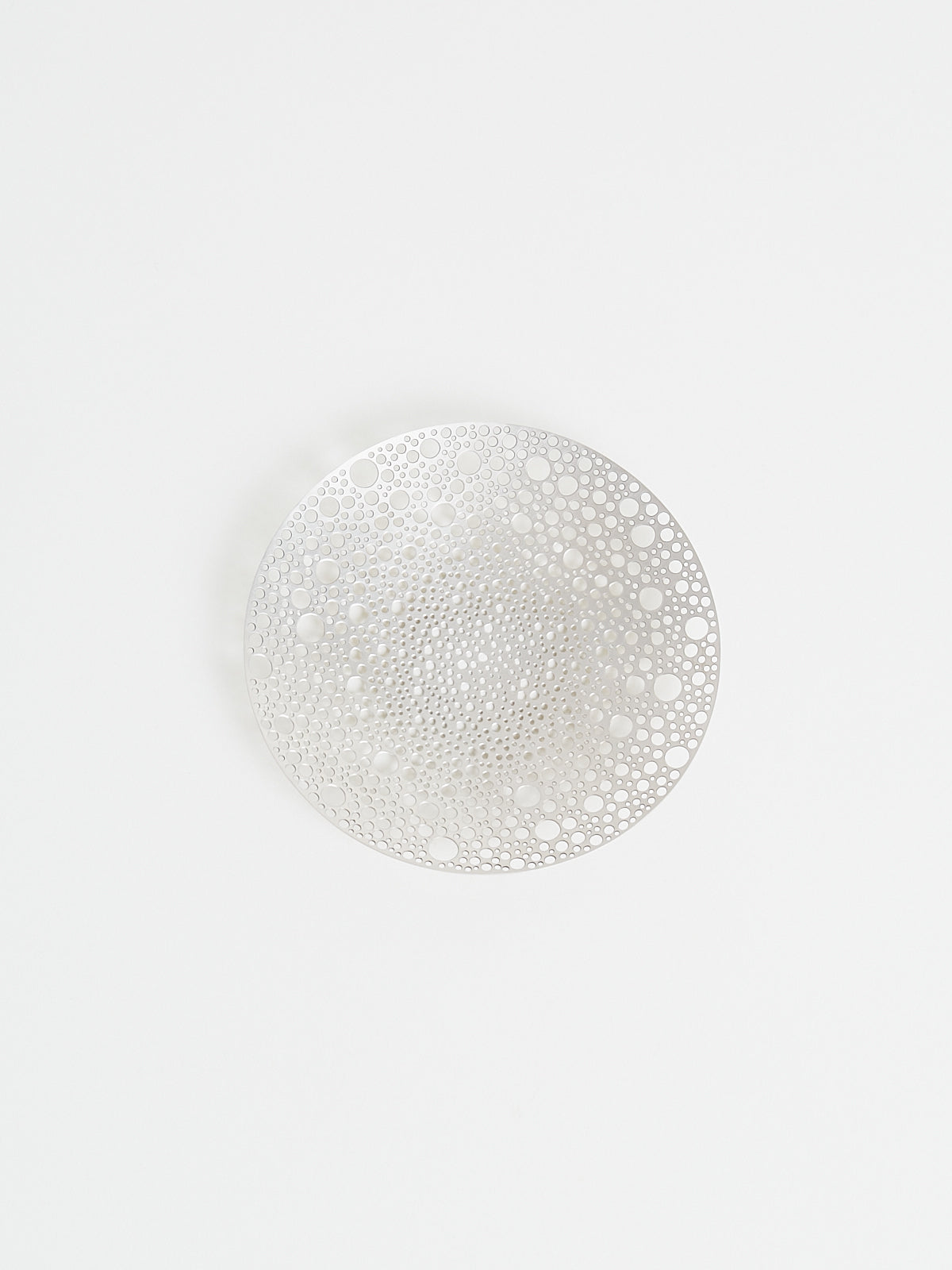 Notes
Delicate tea strainer in sterling silver. 
Measurements: Diameter 4 1/4″
Ted Muehling has been designing jewellery and decorative objects in his NYC studio since 1976. The renowned designer draws direct inspiration from the organic forms found in nature.
Compliment with other items from Ted Muehling.
Dine from our other brands.
Join our
Newsletter
to hear about new deliveries and restock.
Back to Top