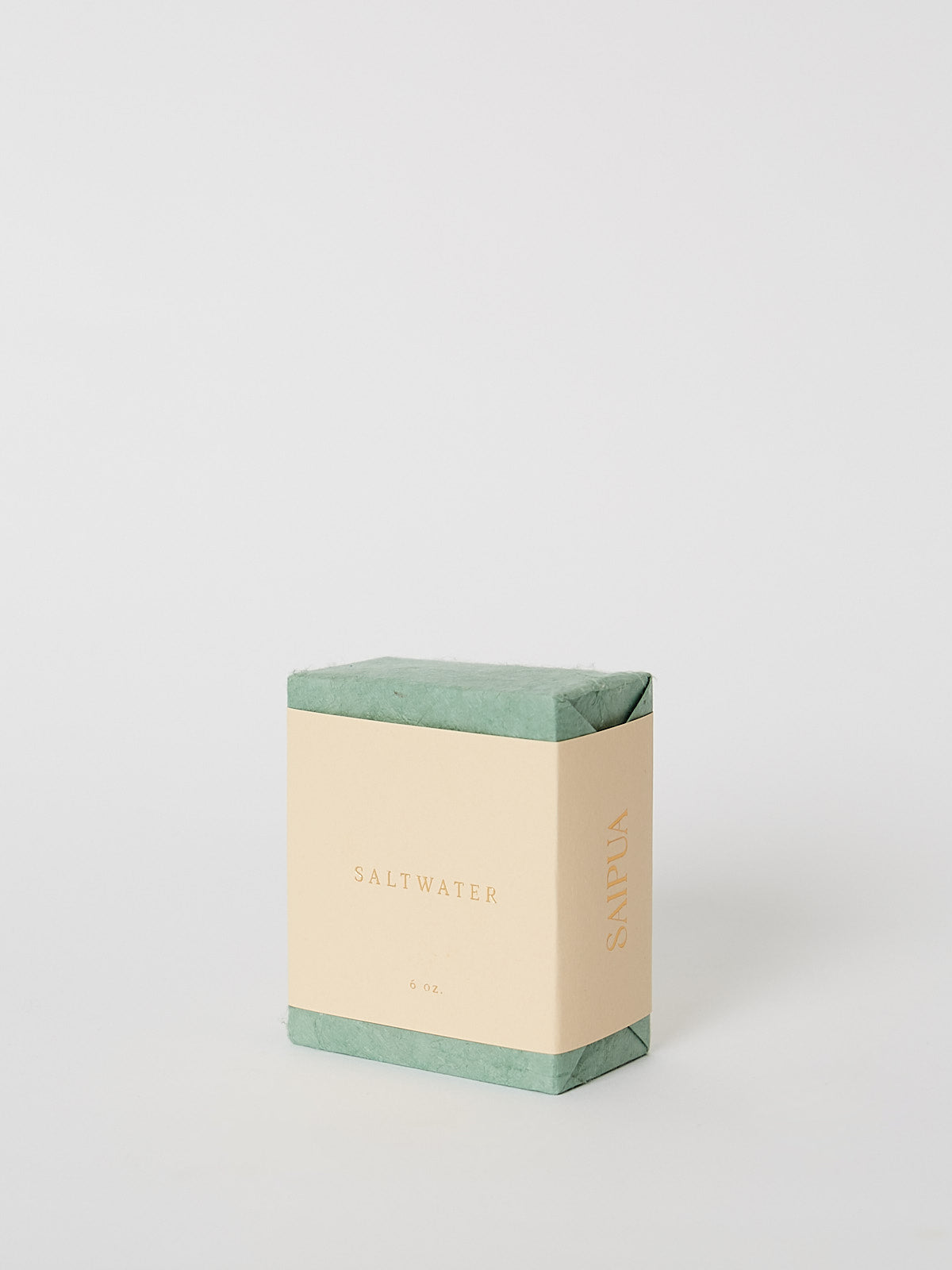 Notes
Reminiscent of the ocean. Made with salt and nori. This is not an exfoliating soap; the salt conditions the water as you shower and creates a creamy and unique lather.
Ingredients: Saponified oils of olive, coconut, and castor, with shea butter, salt, nori, and essential oils.
Saipua means "soap" in Finnish. It is also the creative home of artist and educator Sarah Ryhanen and her collaborative network. Established in Brooklyn, NY, in 2006, Saipua is devoted to the dual crafts of flower arranging and soap-making.
Compliment with other items from Saipua.
Bathe from our other brands.
Join our
Newsletter
to hear about new deliveries and restock.
Back to Top