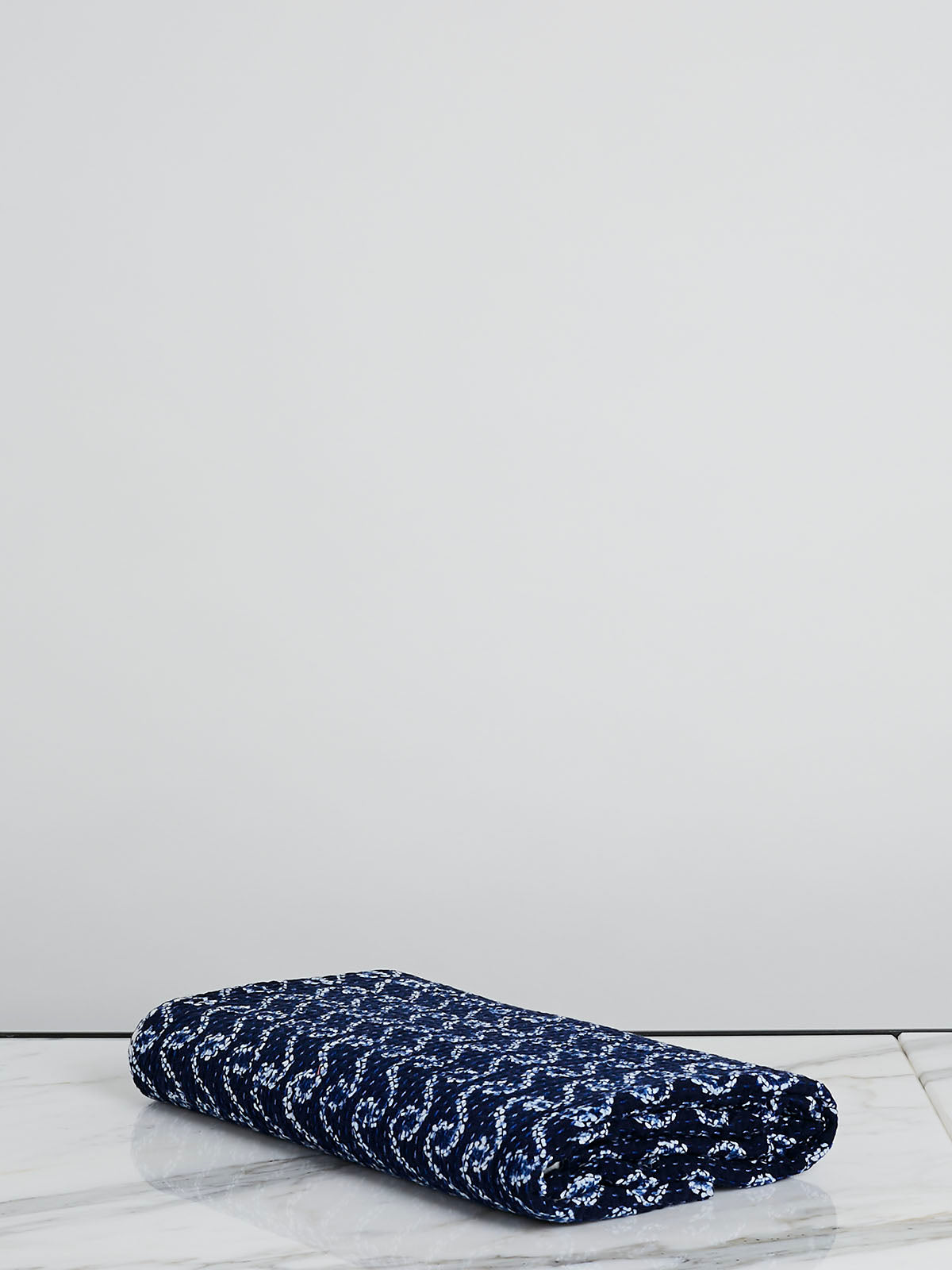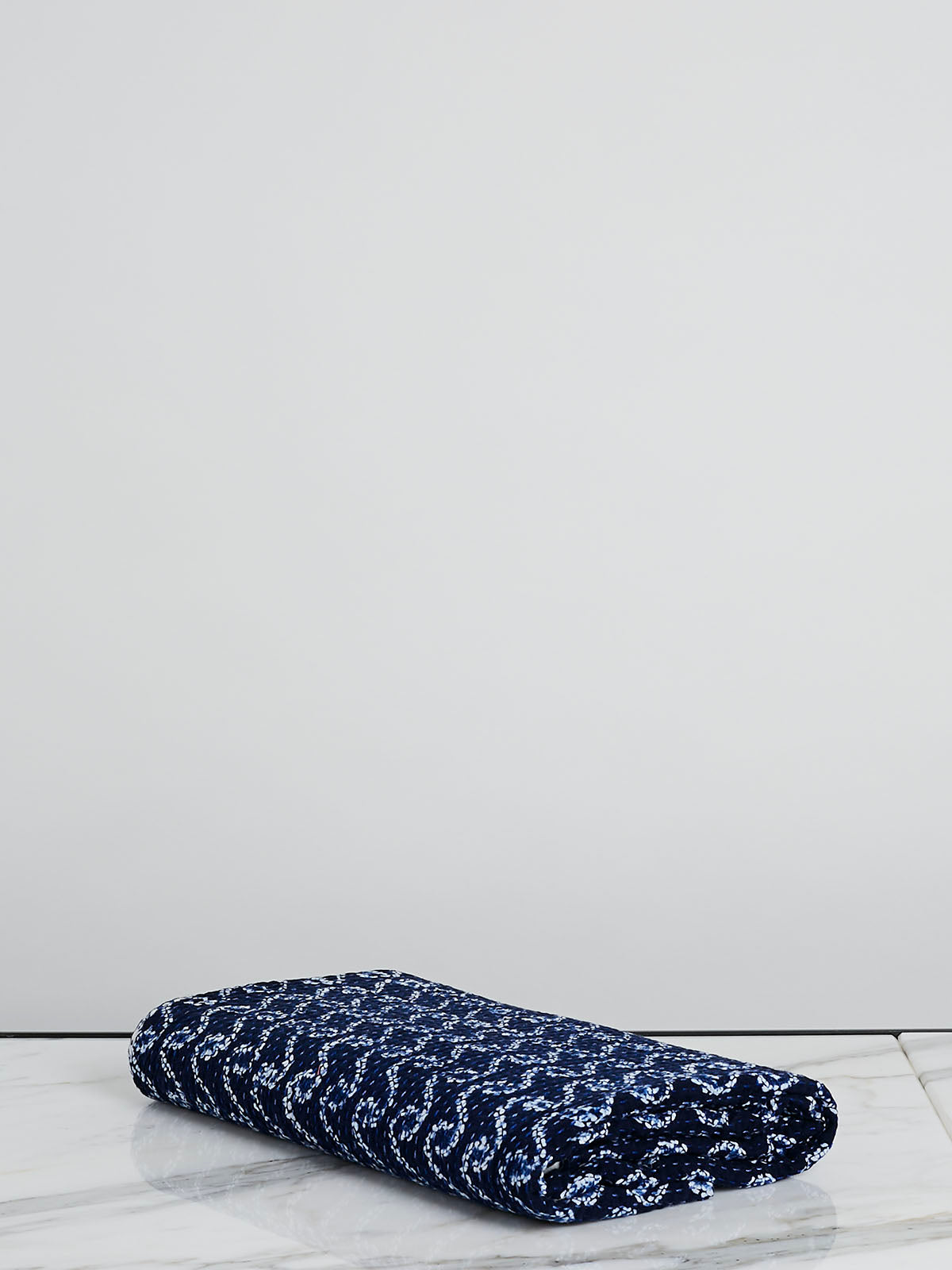 Notes
A hand-made throw uniquely sewn and patchworked with vintage fabrics. Shibori is the Japanese word for a variety of ways of embellishing textiles by shaping cloth and securing it before dyeing. Rather than treating cloth as a two-dimensional surface, with shibori it is given a three-dimensional form by folding, crumpling, stitching, plaiting, or plucking and twisting. Cloth shaped by these methods is secured in a number of ways, such as binding and knotting.

Measurements: 170cm x 64cm

Jeannie McArthur had a long and brilliant career in fashion, notably with Issey Miyake. About a decade ago she decided to create her own clothing and textile label, NJK Collection.
Compliment with other items from NJK Collection.

Join our
Newsletter
to hear about new deliveries and restock.
Back to Top