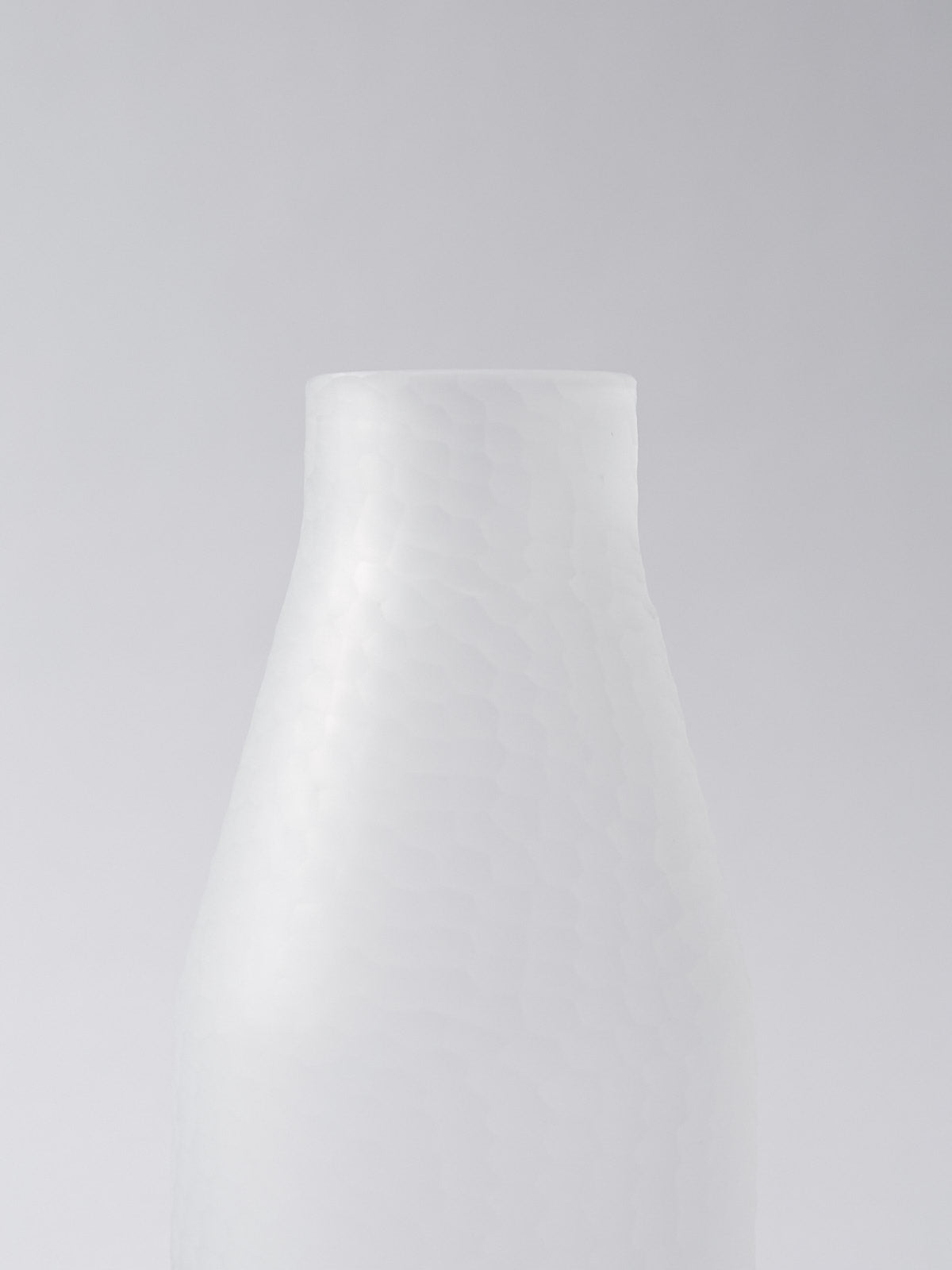 Notes
Carafe in frosted glass. Mouth blown and cut in Ireland. Hand-drawn by illustrator Nigel Peake.
Measurements: 70mm x 210mm
The series Hand Drawn Glass, is designed and hand drawn by Irish illustrator Nigel Peake, explores a spontaneous approach to glass cutting. The pieces feature clean, elemental shapes, and use a spontaneous cutting motion that captures the fleeting movement of the drawing hand.
Handmade glass is a craft synonymous with Ireland. J. HILL's Standard's focus is on preserving an age-old discipline: working to perfect and evolve the demanding skills of handmaking objects in glass and other natural materials. 
Compliment with other items from J. HILL's Standard.
Dine from our other brands.
Join our
Newsletter
to hear about new deliveries and restock.
Back to Top