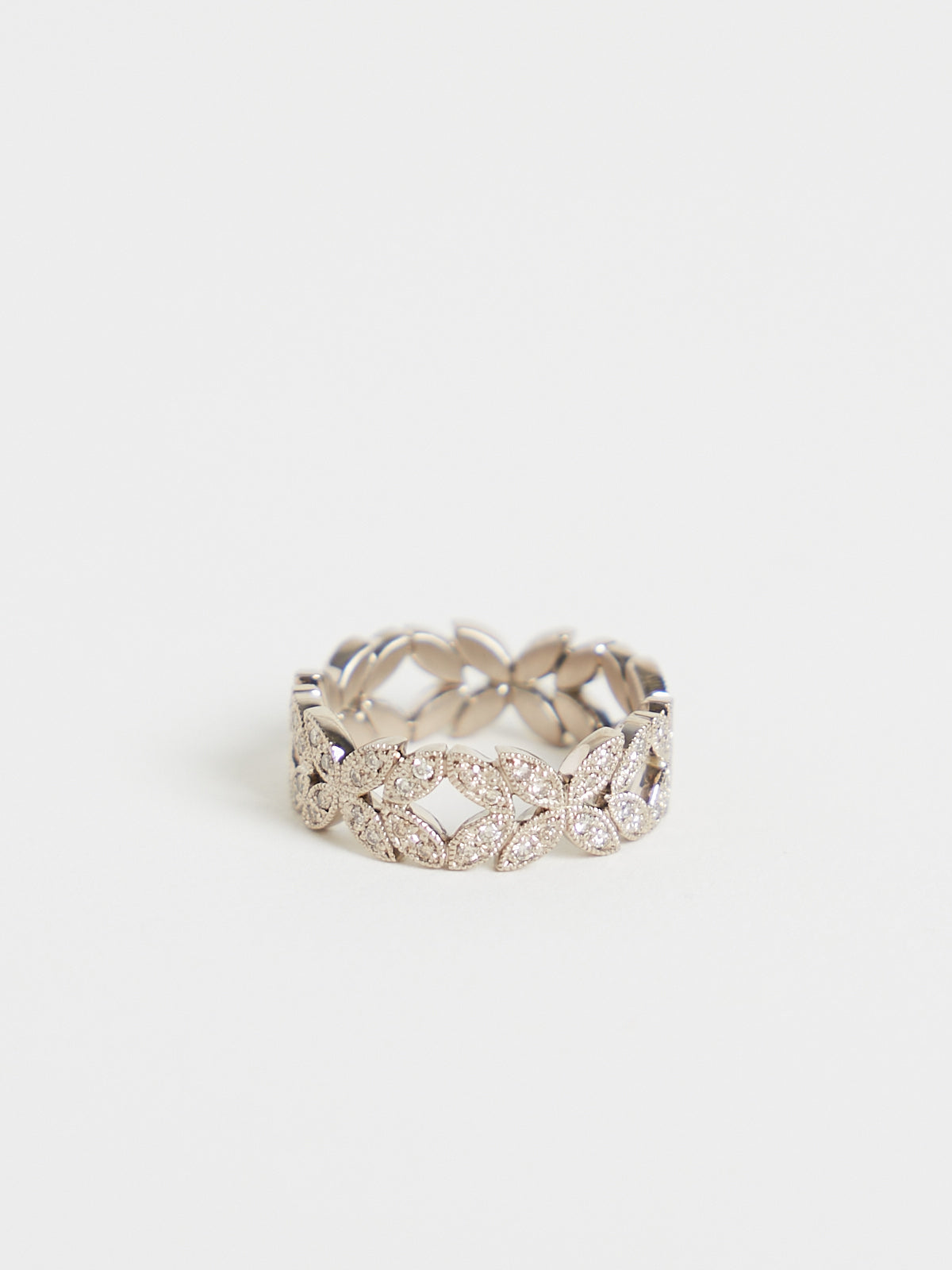 Notes
Ornamental ring with a leaf design in 18k white gold encrusted with white diamonds. 
Size: N/O (UK) = 6.5/7 (US)
Hum was founded by Tokyo-based designers Yuka Inanuma and Tomohiro Sadakiyo. Their vision is to create statement jewellery pieces using traditional Japanese craftsmanship with a focus on sustainability. They collaborate with Diamond Foundry, a California-based company that develops man-made diamonds and regenerated gold and platinum.
Compliment with other items from Hum.
Rings from our other brands.
Join our
Newsletter
to hear about new deliveries and restock.
Back to Top