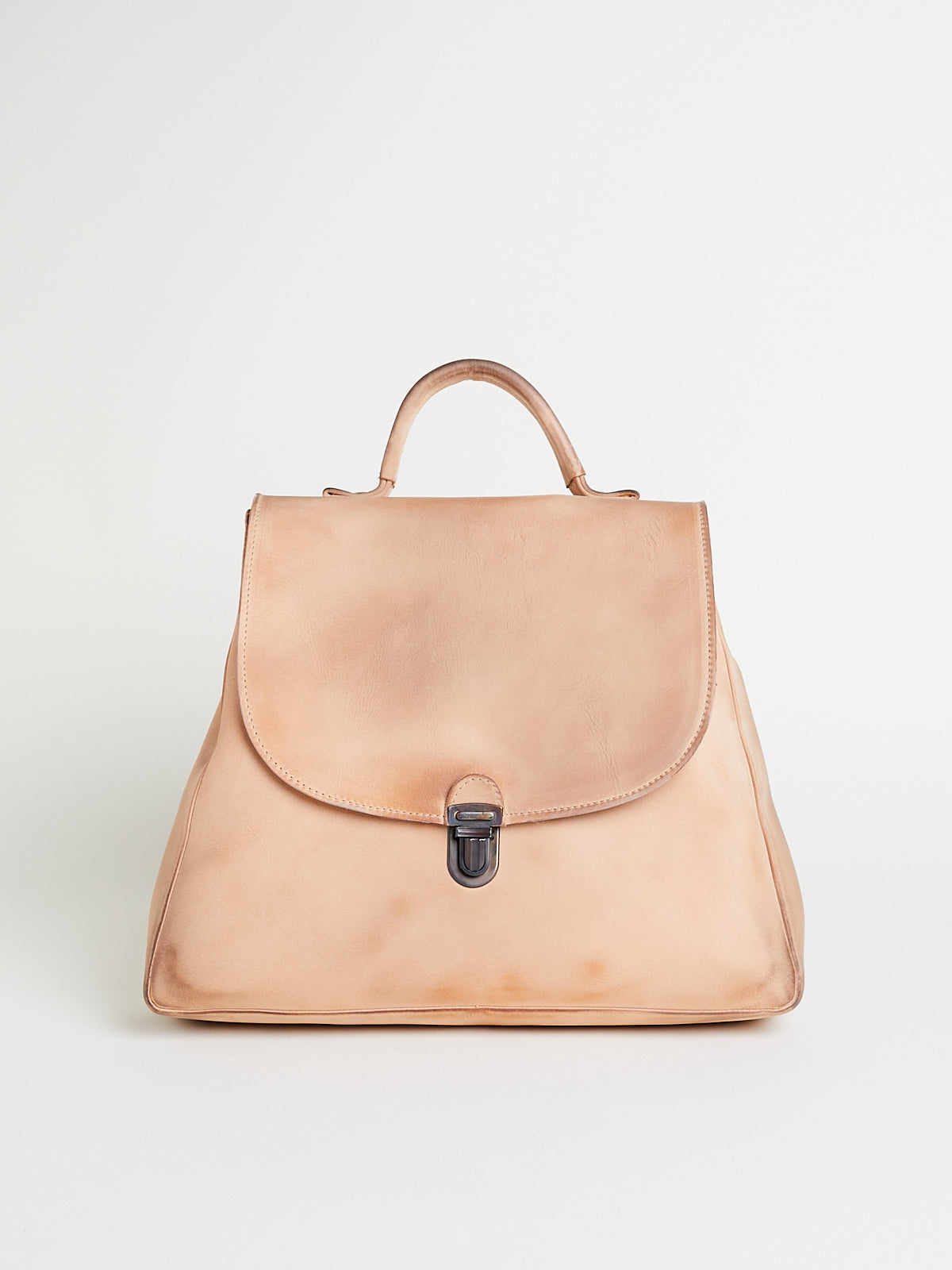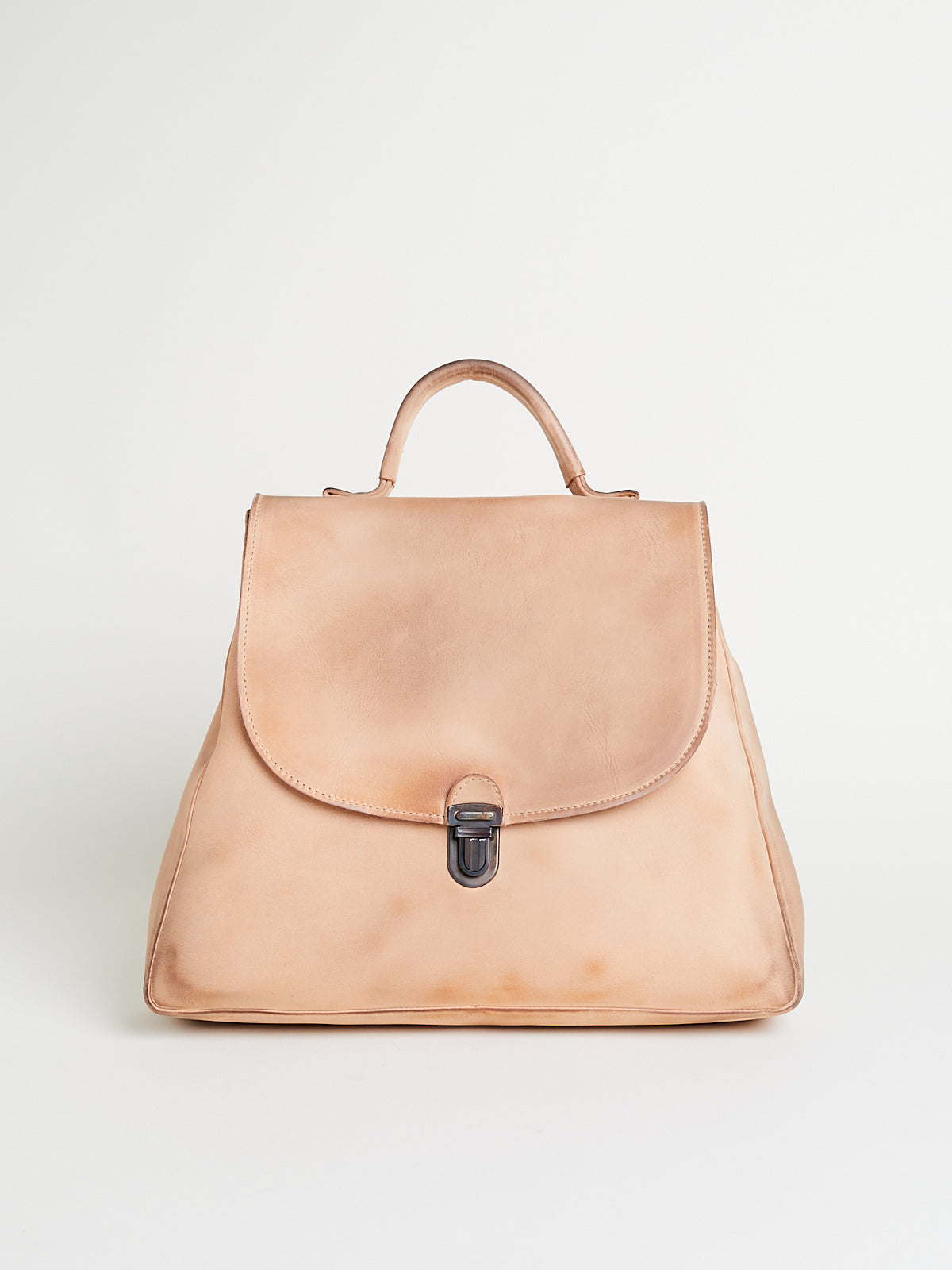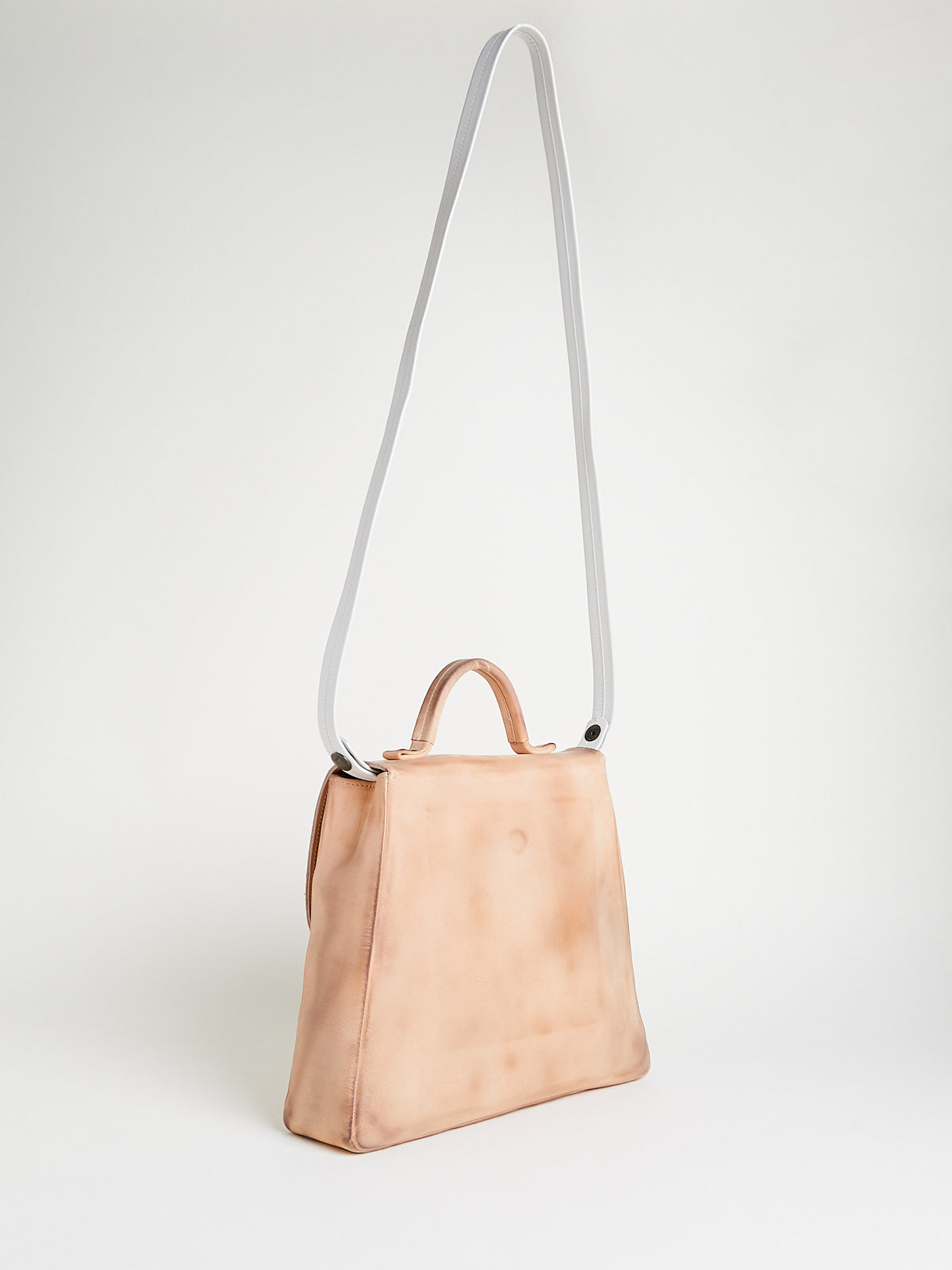 Notes
Structured satchel in waxed natural calf leather that has a worn look. Carry handle at top, fold over flap and a tab-slot lock fastening. One interior compartment with an interior pocket. Detachable and adjustable white leather crossbody strap. Lined in leather.
Measurements: Width 28cm x Height 22cm (29cm including the handle) x Depth 7.5cm
Cherevichkiotvichki was created by self-taught Lithuanian-born designer Victoria Andrejeva, in 2011. In the Slavic language, "Cherevichki ot Vitchki" - uttered in a childish way, means "a shoe by Victoria".  Andrejeva creates shoes, boots and bags, evoking a time that has now passed. Her designs are as romantic as they are modern and utilitarian. All pieces are handmade in Italy, using traditional craftsmanship techniques.
Complement with other items from Cherevichkiotvichki.
Bags from our other brands.
Join our
Newsletter
to hear about new deliveries and restock.
Back to Top