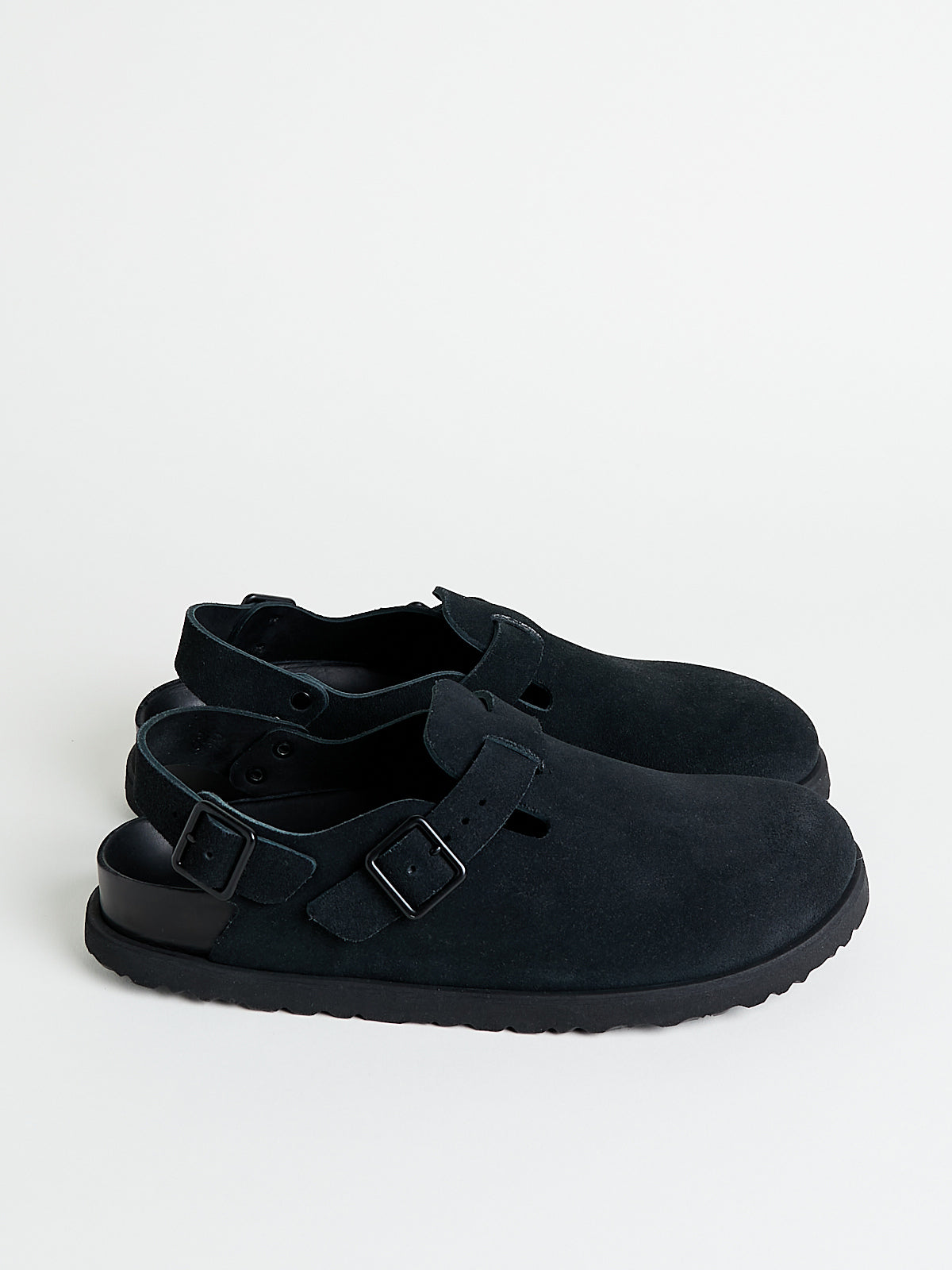 Notes
Closed-toe clog-inspired sandal with a black suede upper. Features an adjustable heel and arch straps. Comfortable EVA sole.  
The Tokio sandal first launched in 1987.
Birkenstock is a footwear brand with roots that can be traced back to Germany in 1774. Their core product is the anatomically shaped footbed that is a reference point in all they do. In recent years Birkentstock's have become a wardrobe staple around the world, renowned for their high quality, comfort and functionality. 
Compliment with other items from Birkenstock.
Shoes from our other brands.
Join our
Newsletter
to hear about new deliveries and restock.
Back to Top