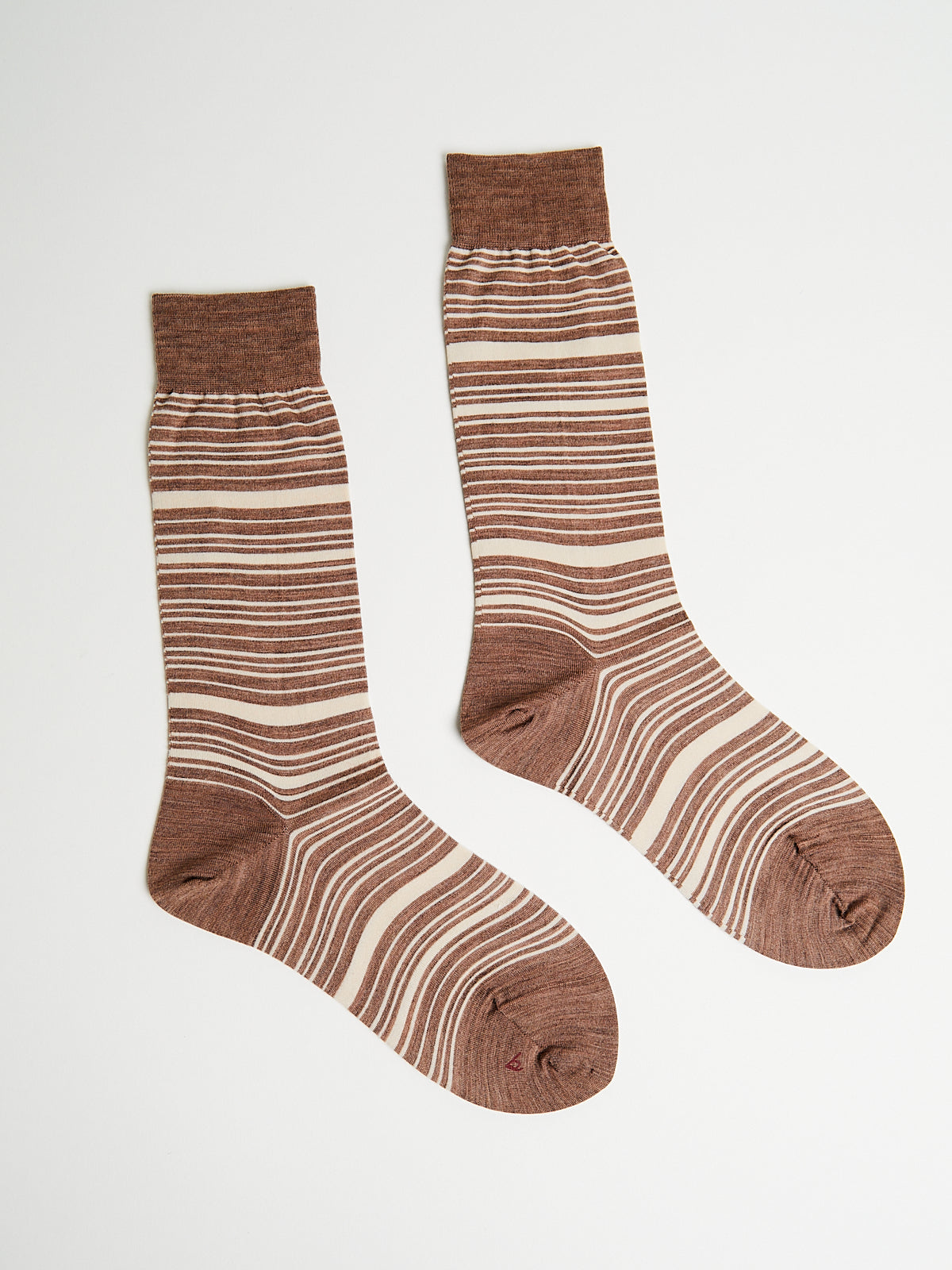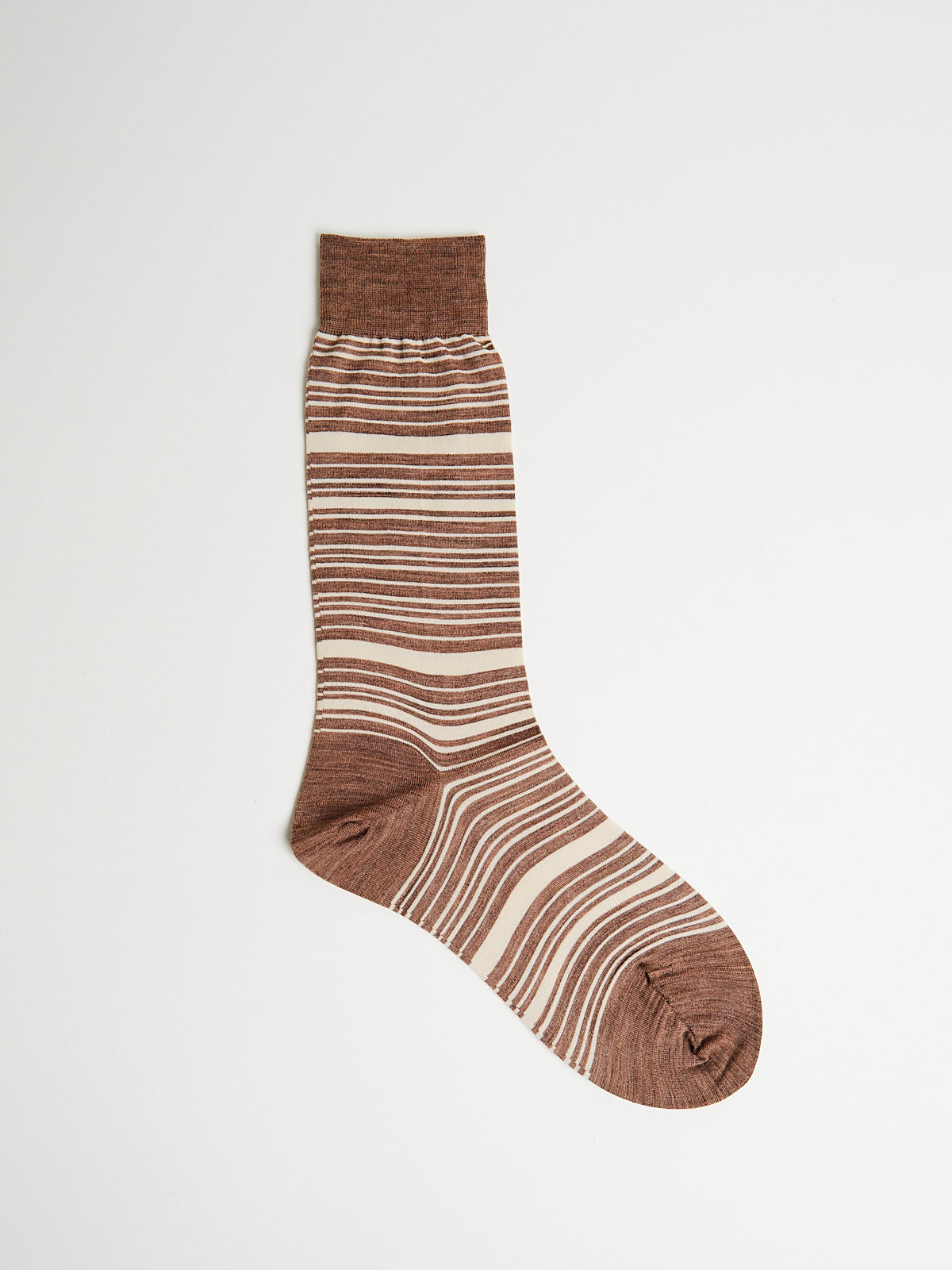 Notes
Crew socks in striped brown and cream wool/cotton blend. Features a ribbed cuff.
Sizes: 1 = Women's - 2 = Men's
Babaco makes high quality knitwear and socks using Japanese craftsmanship. Veteran designer Yoko Shiraishi creates masterful knits that incorporate art, texture, and colour. The brand name is derived from the name of a plant related, which is native to the Andes region.
Compliment with other items from Babaco.
Socks from our other brands.
Join our
Newsletter
to hear about new deliveries and restock.
Back to Top