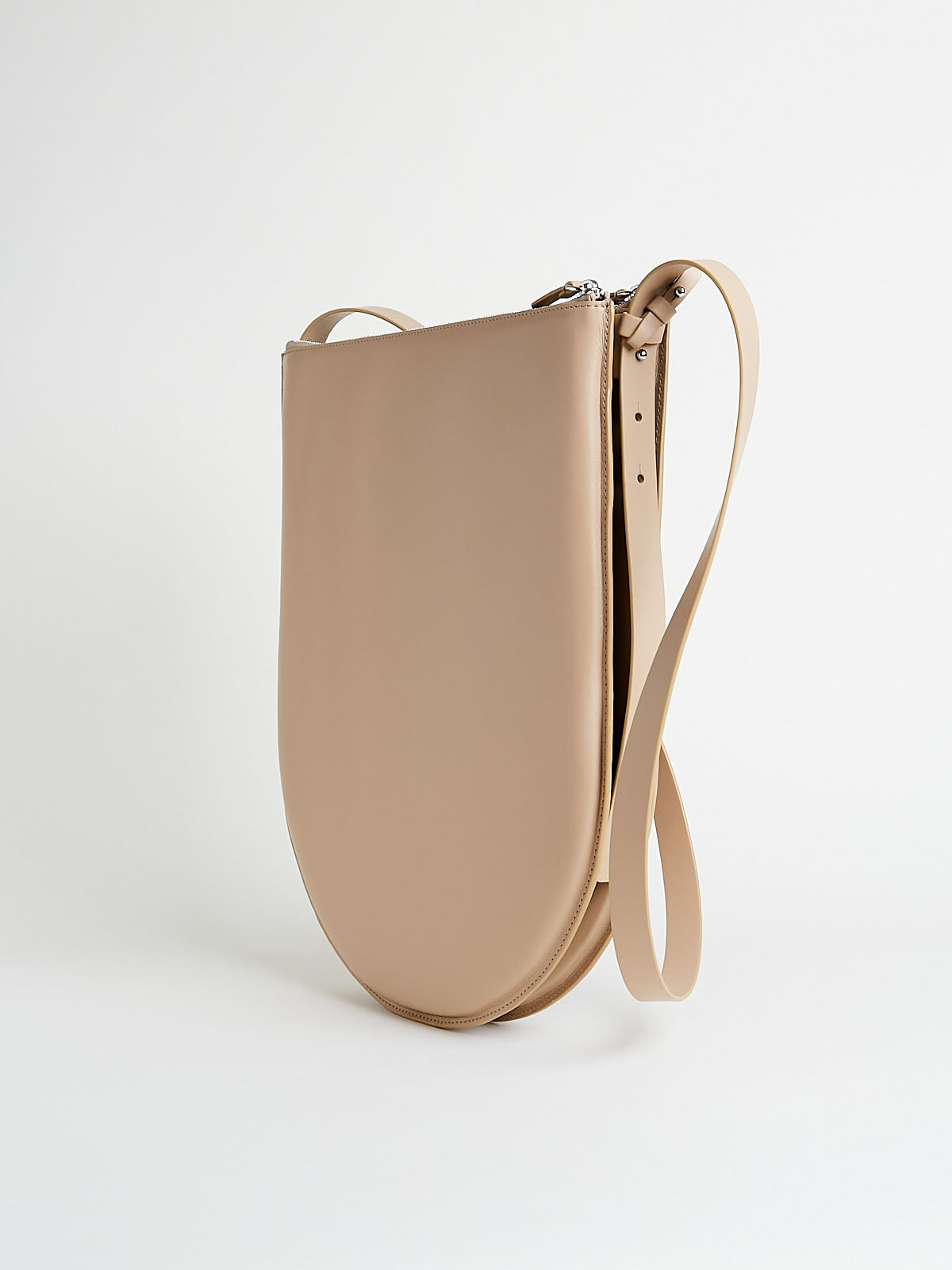 Notes
Large tote bag handcrafted from premium smooth beige calf leather from Denmark. Two compartments with zip fastenings. Teardrop silhouette and with an adjustable shoulder strap. Features a detachable round leather pouch.
Measurements: Height 37cm x Width 33cm x Depth 4.5cm - Shoulder Strap: 25cm
Designed by Catalan-native Isaac Reina. His former life as an architect is revealed in the clean lines and sculptural shapes of his leather bags and accessories. Isaac Reina seeks to employ 'a beautiful material, a beautiful manufacturing and the right proportions' to create pieces that suggest quiet, unpretentious luxury. 
At.Kollektive is a new collaborative project from Danish shoe brand Ecco's Leather Studio. This initiative seeks to select and bring together the best from across different disciplines to create something new entirely. The project has a desire to disrupt and lead the leather industry towards a more innovative and sustainable future.
Compliment with other items from At.Kollektive.
Bags from our other brands.
Join our
Newsletter
to hear about new deliveries and restock.
Back to Top