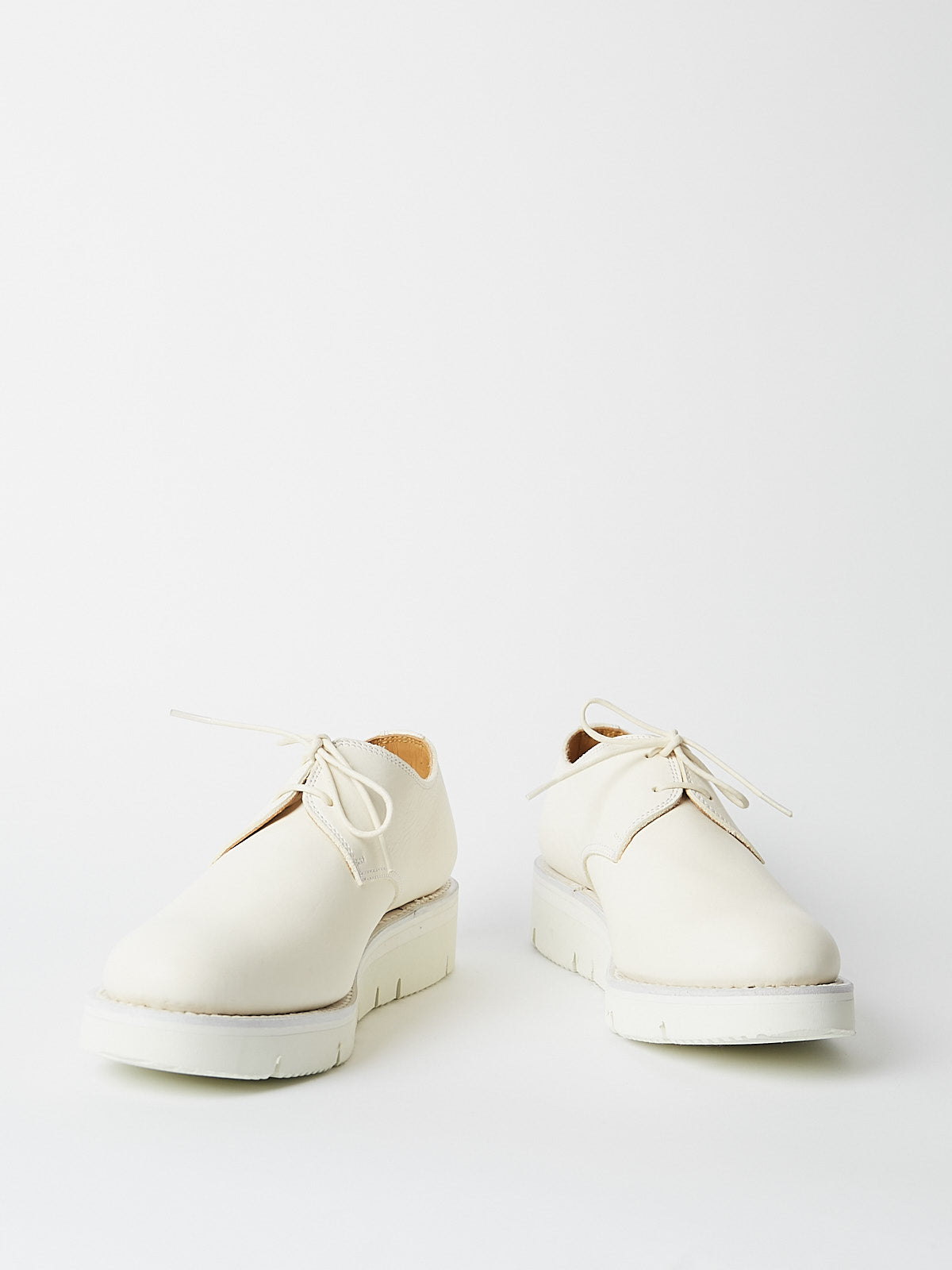 Notes
Blucher shoe in off white cow leather. Lined in tan leather. Features a white rubber tread  outsole with a subtle flatform.
Comes in Japanese sizing that is based on the length of the foot in cm.
A blucher is a style of shoe with open lacing, its vamp made of a single piece of leather and with shoelace eyelets tabs sewn on top.
Sonya Park launched Arts & Science in 2003 in Daikanayama, Tokyo. She set out to source and create clothing and lifestyle products she loved using high-quality materials and craftsmanship.
Compliment with other items from Arts & Science.
Shoes from our other brands.
Join our
Newsletter
to hear about new deliveries and restock.
Back to Top