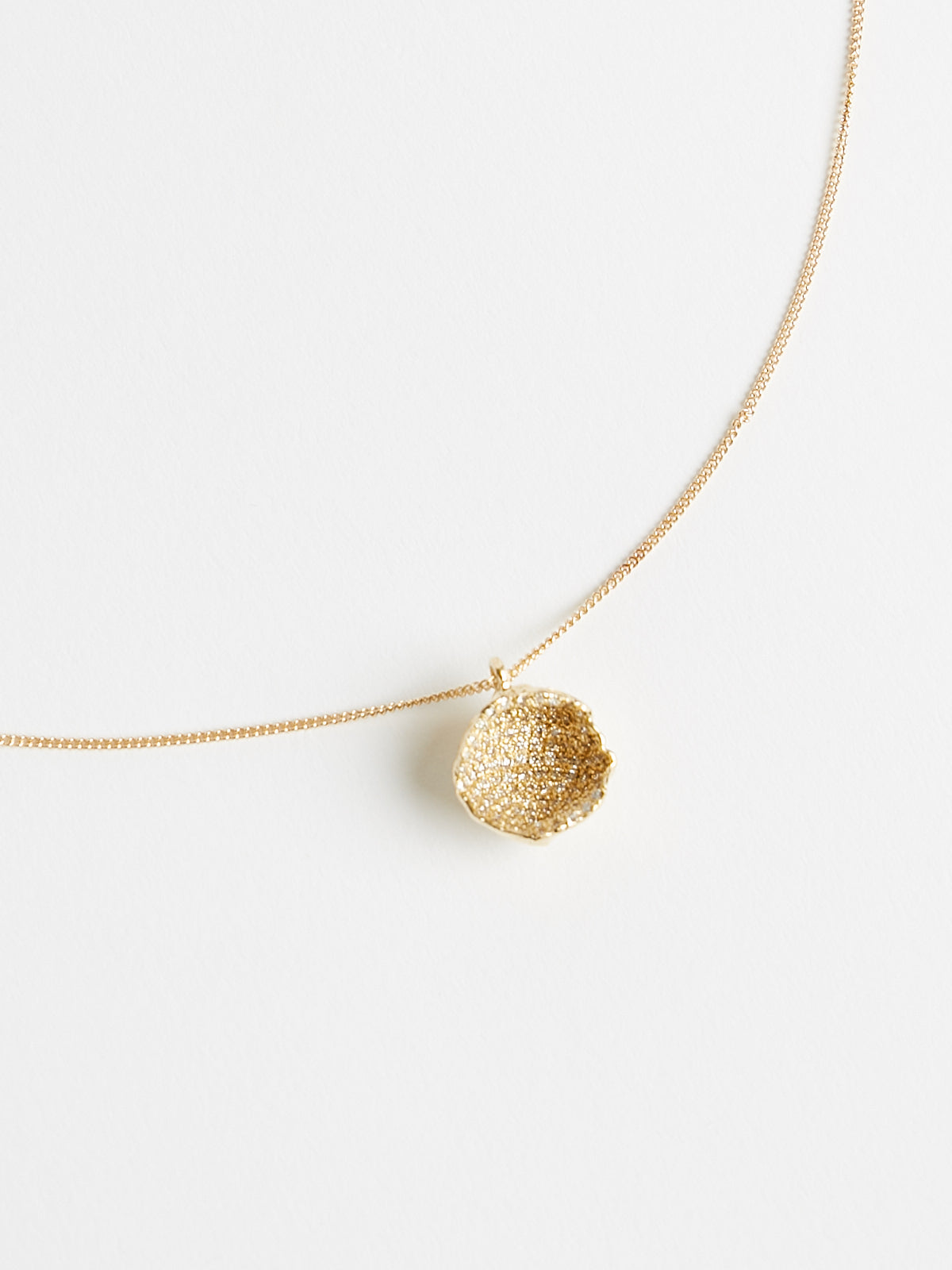 Notes
Necklace in 14k yellow gold with a delicate chain and a hollow hammered pendant encrusted with white pavé diamonds. Features a lobster claw clasp.
Weight: 5g
Alice Waese is a New York-based Canadian artist, illustrator and jewellery designer. She trained in design and fine art and today designs clothes as well as jewellery. Her work has surrealistic elements and are often inspired by the wonders found in nature. Her jewellery pieces are beautifully handcrafted, intricately textured and often encrusted with various gemstones.
Compliment with other items from Alice Waese.
Necklaces from our other brands.
Join our
Newsletter
to hear about new deliveries and restock.
Back to Top