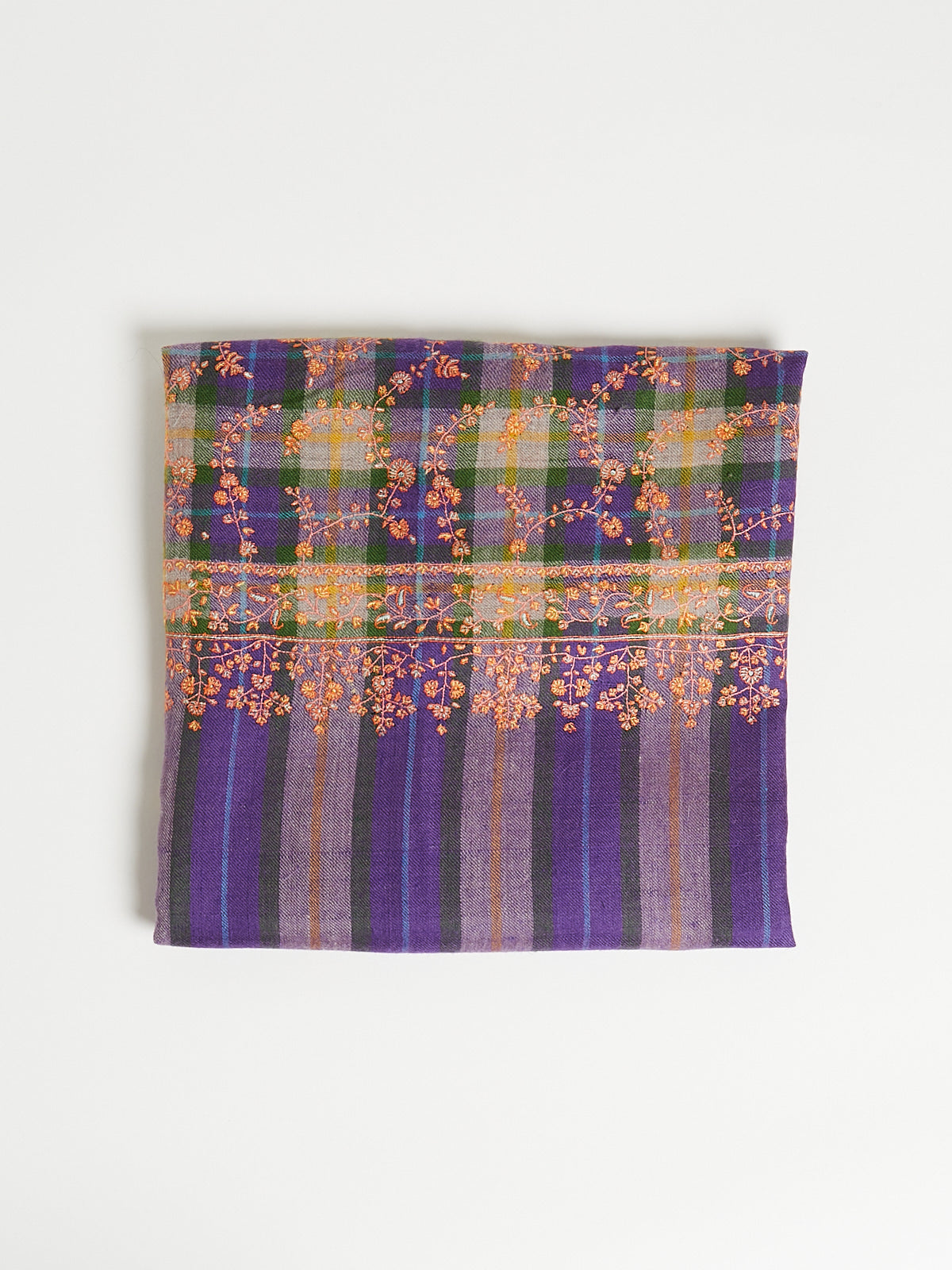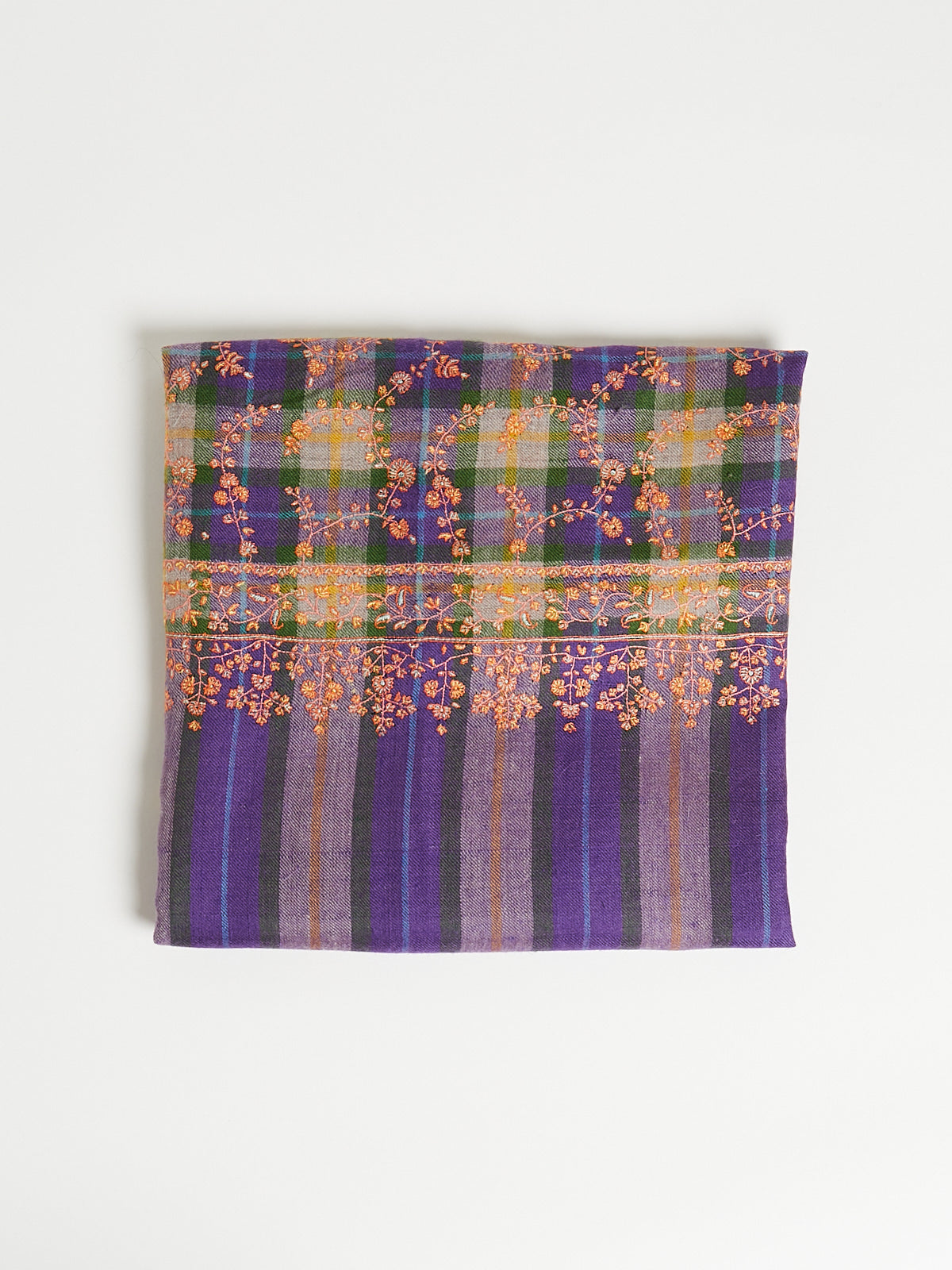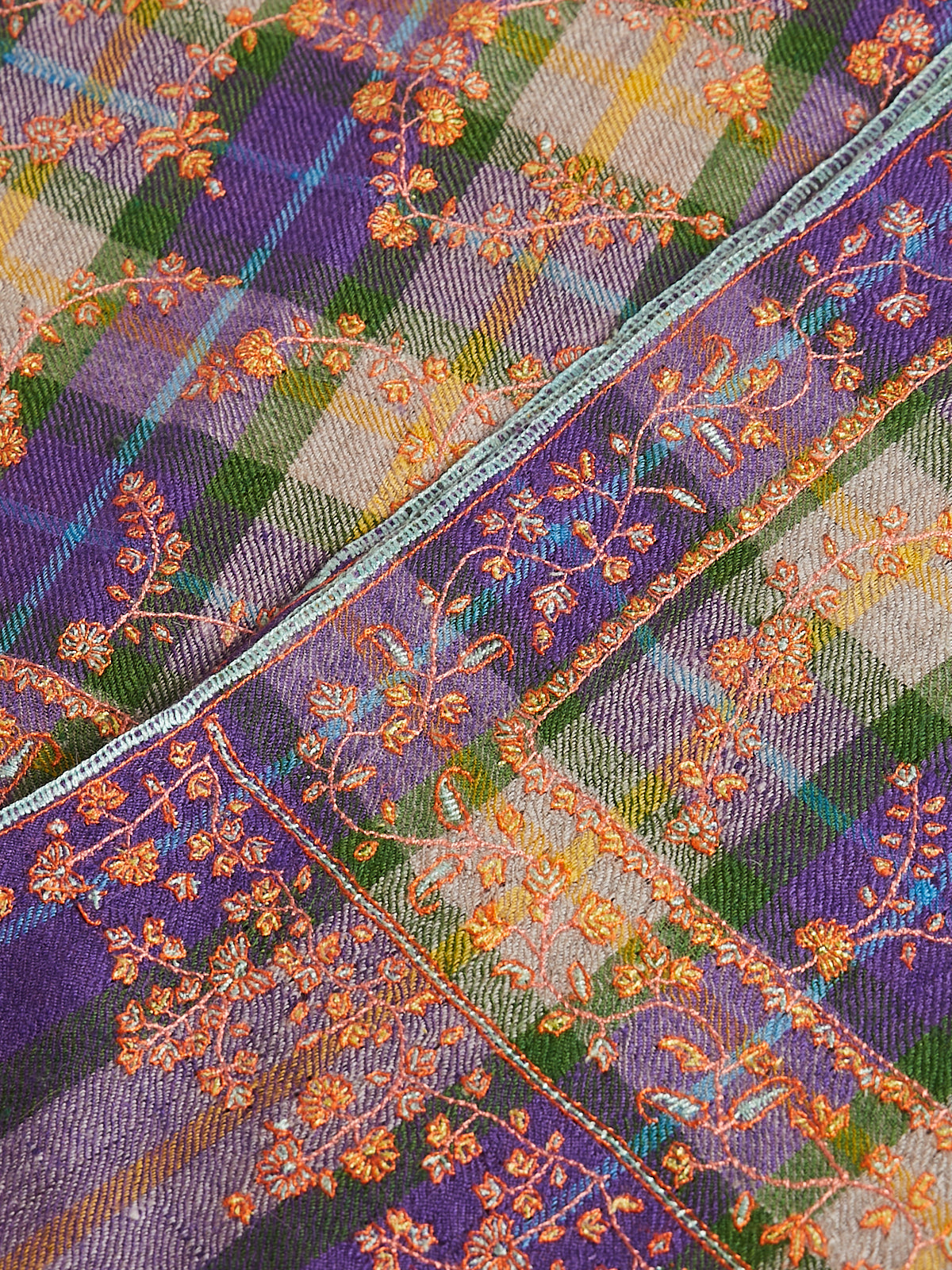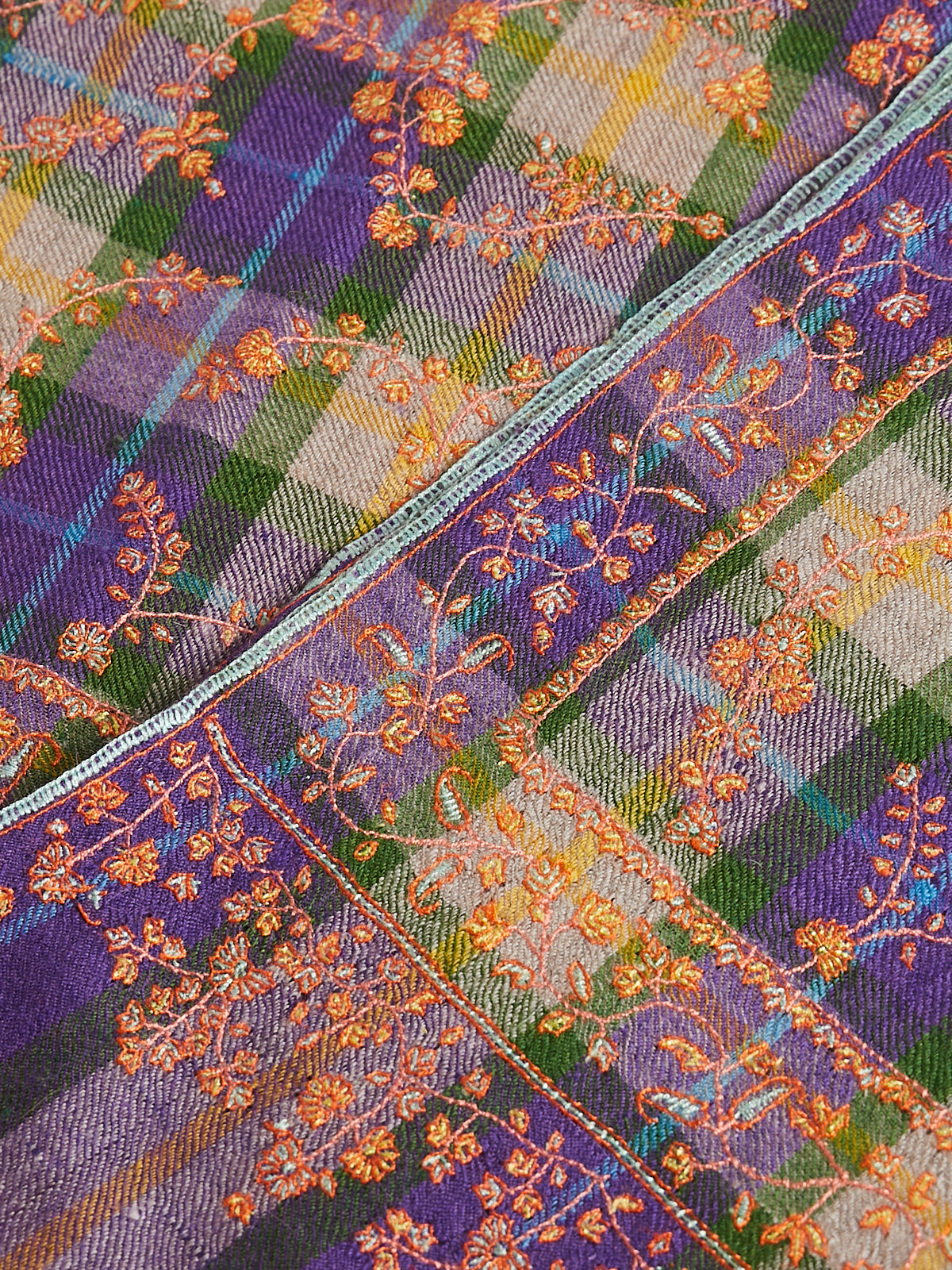 Notes
Handmade pashmina shawl in beige cashmere with a violet, green and yellow check and multicoloured embroidered details. Every piece is a one of a kind and has a hand-stitched signature from the artisan. 
Measurements: 100cm x 200cm
Yaser Shaw is an artist and craftsman carefully crafting handmade fabrics, accessories and furnishings, recognised around the globe. He is continuing on his family's long history of making pashmina shawls.
Complement with other items from Yaser Shaw.
Scarves from our other brands.
Join our
Newsletter
to hear about new deliveries and restock.
Back to Top