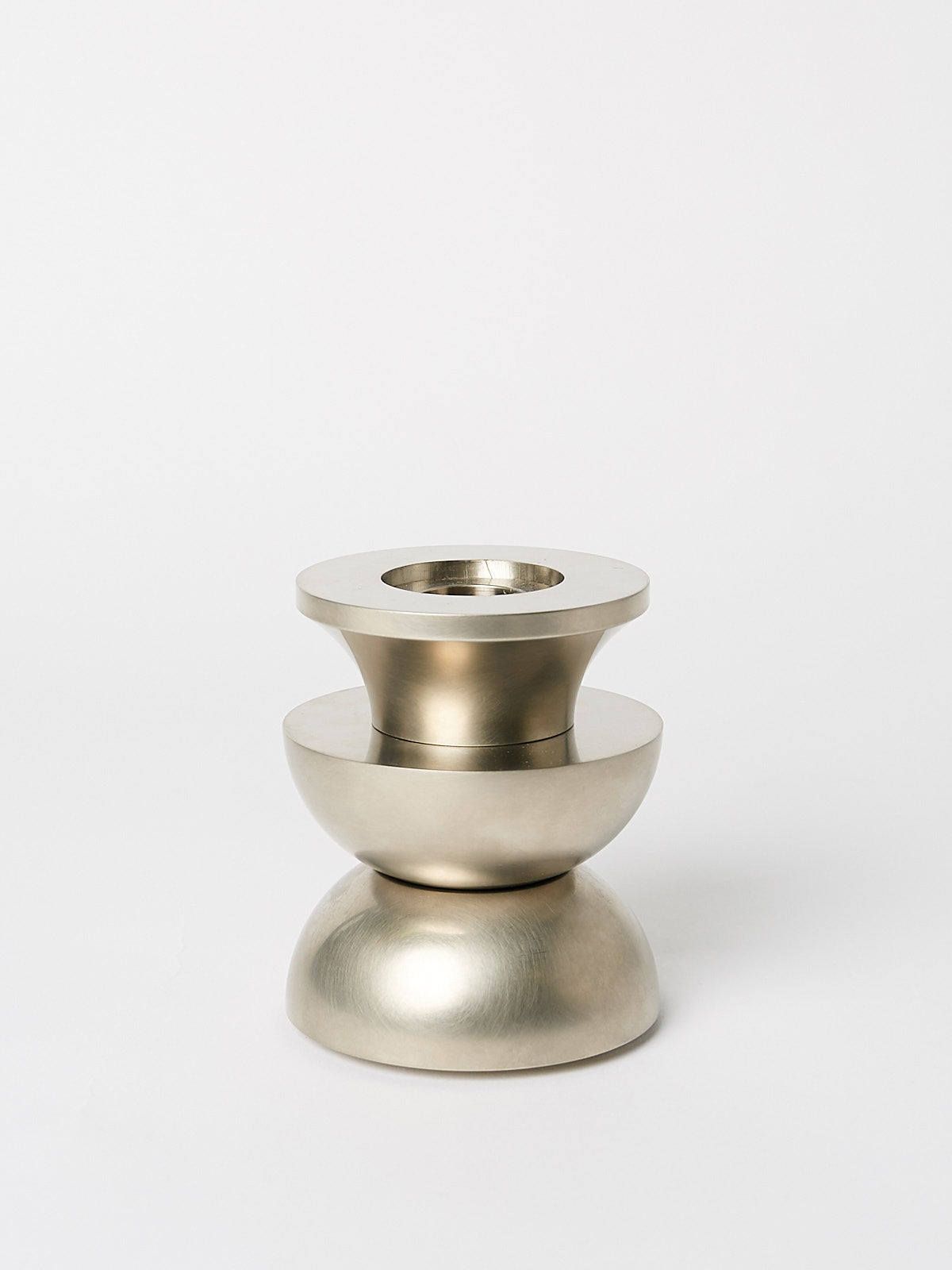 Notes
"Tulip" totem candle holder in matte nickel. Designed by Commune, a design collective based in Los Angeles that focuses on enhancing life through design.
Measurements: Diameter: 3" x Height: 1.5"
E.R. Butler & Co. manufactures fine decorative hardware in New York, drawing inspiration from classic New England designs and methods, as well as from the forms that newer technologies allow.
Complement with other items from Commune.
Burn from our other brands.
Join our
Newsletter
to hear about new deliveries and restock.
Back to Top