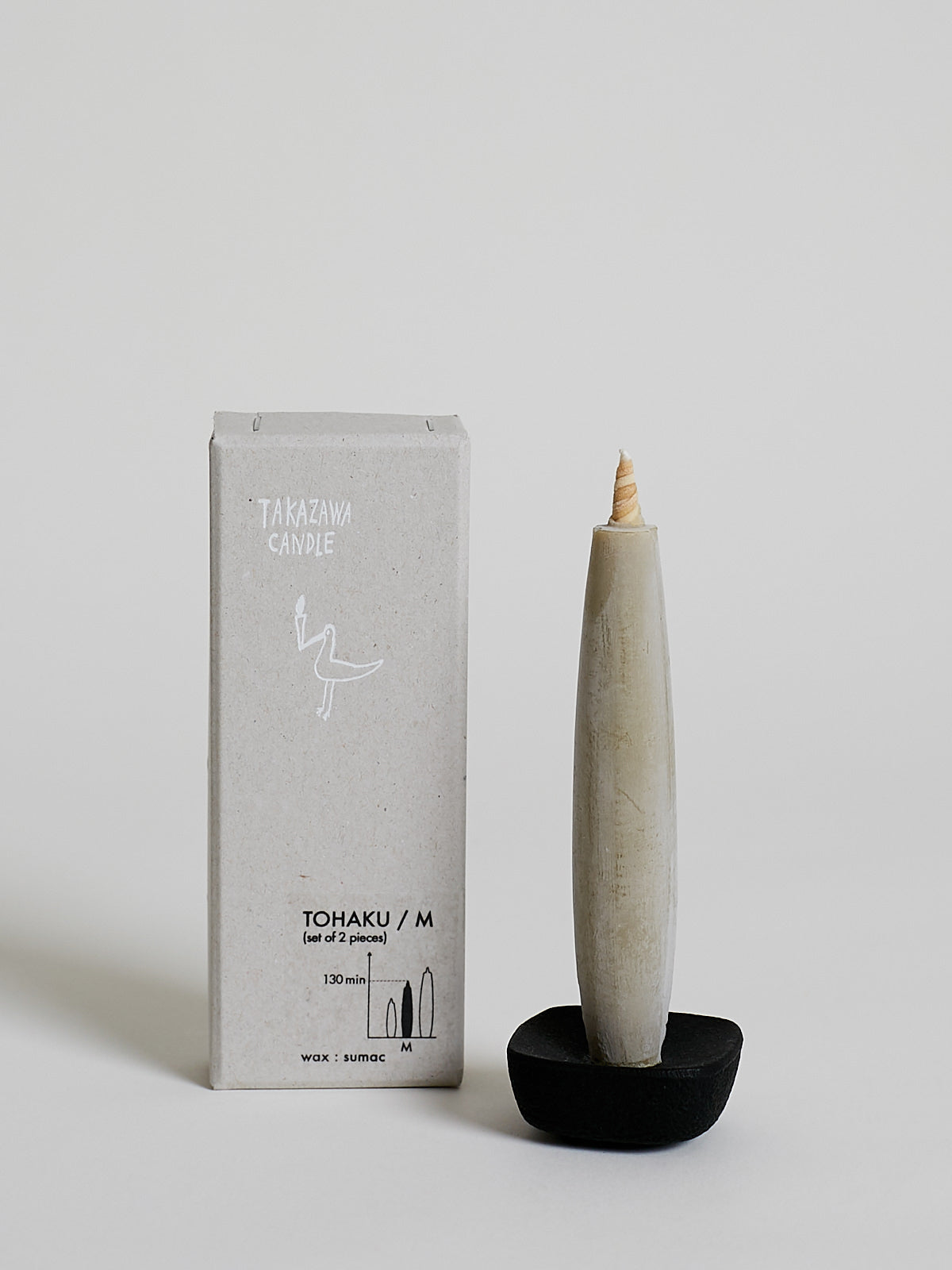 Notes
Set of two candles made from sumac wax. 
Measurements: Height 110mm x Diameter 19mm
Burn Time: 130mins
"TOHAKU is an homage to 'The Pine Trees screen', drawn by Tohaku Hasegawa, one of the most famous painters in Japan. The pine trees in the paintings are of the landscape of Nanao City, and he drew it while recollecting his memories of the beautiful nature of his childhood home. The flame is an extension of the gentle lines of these trees, reminding you of a rustic simplicity."
Takazawa Candle has been making candles from the grace of plants such as the fruits of sumac tree, rice bran, and rapeseed flower oil since 1892. They are based in the city of Nanao, in the Ishikawa prefecture in Japan. 
Compliment with other items from Takazawa Candle.
Burn from our other brands.
Join our
Newsletter
to hear about new deliveries and restock.
Back to Top