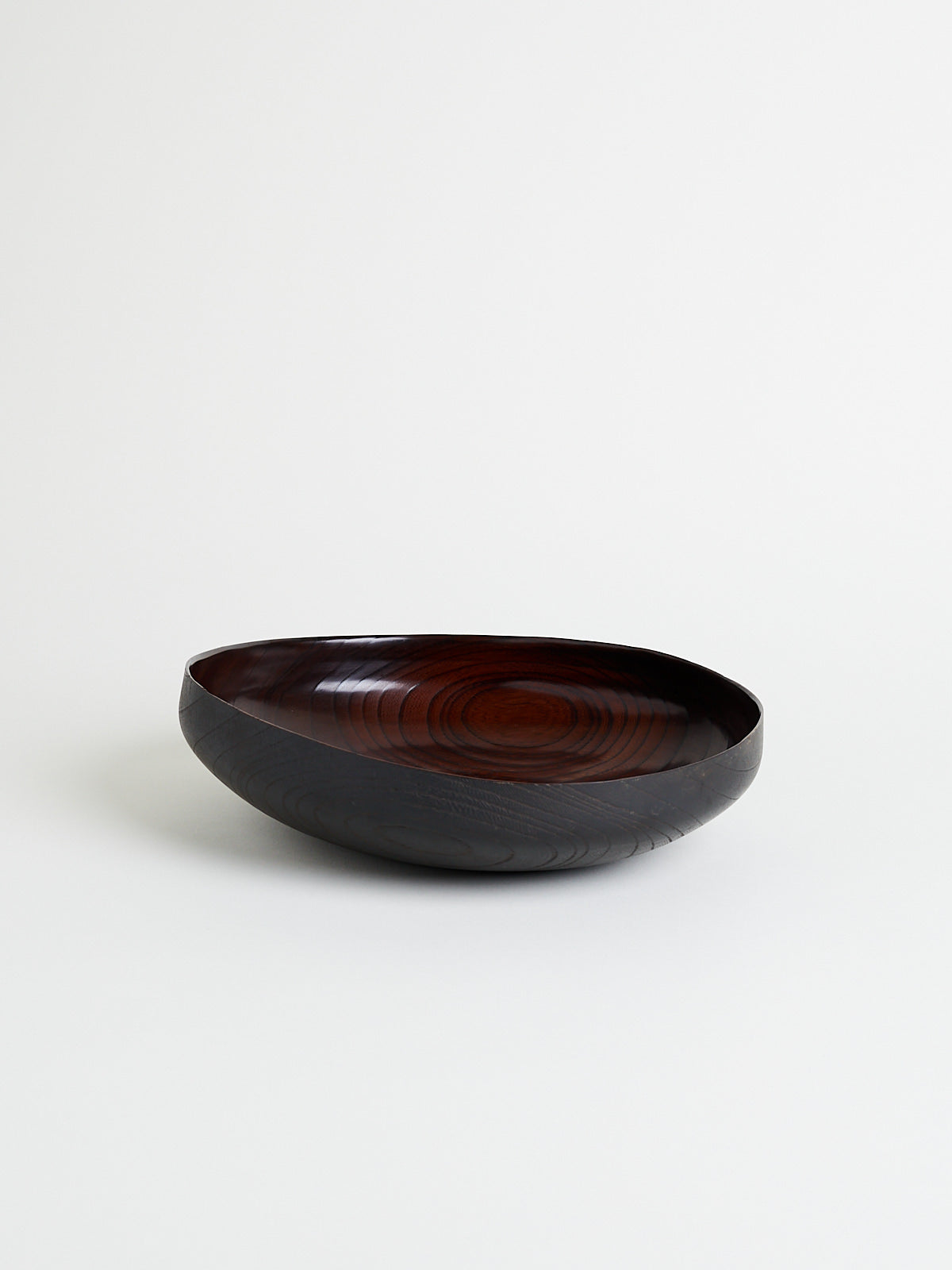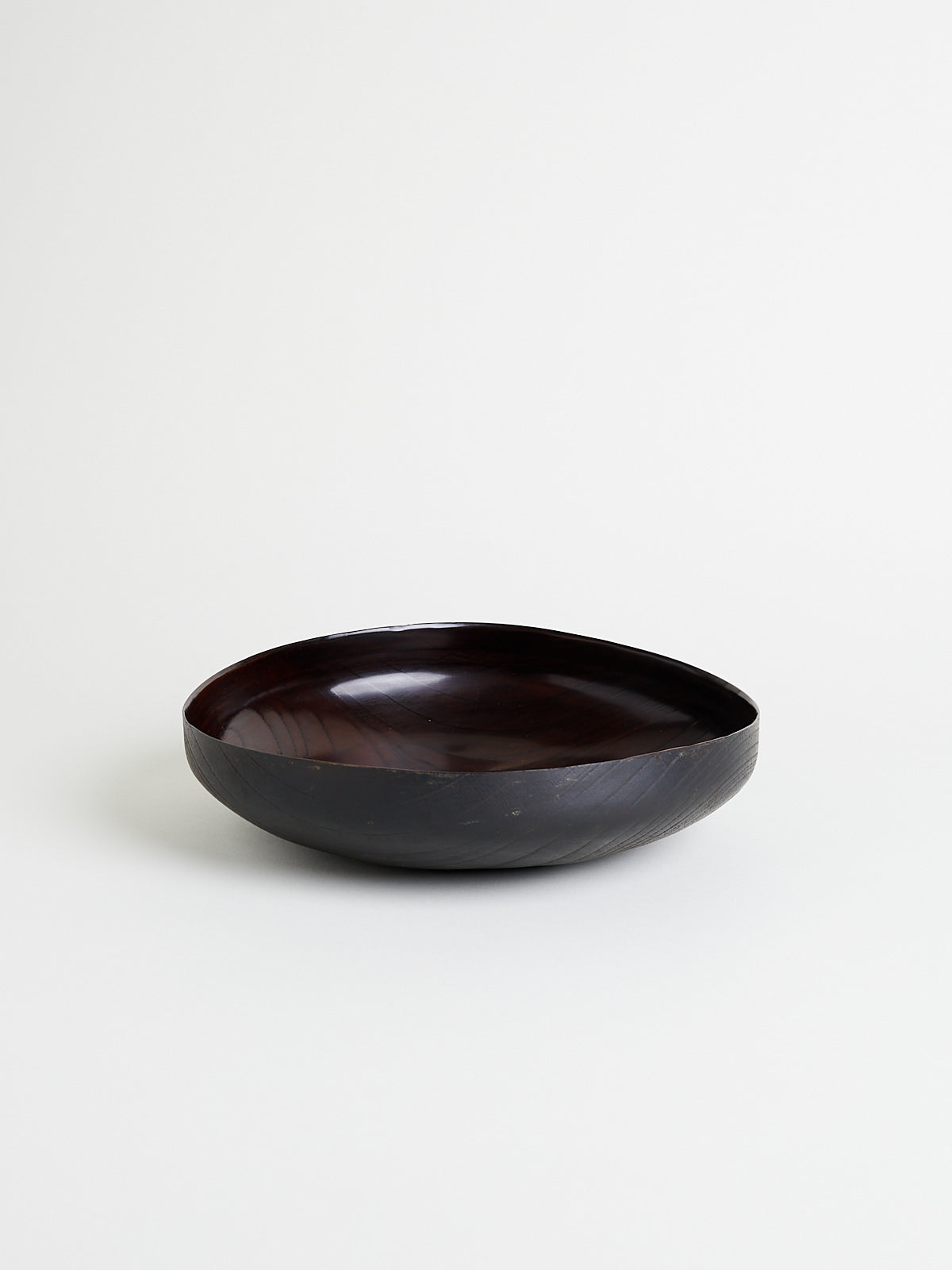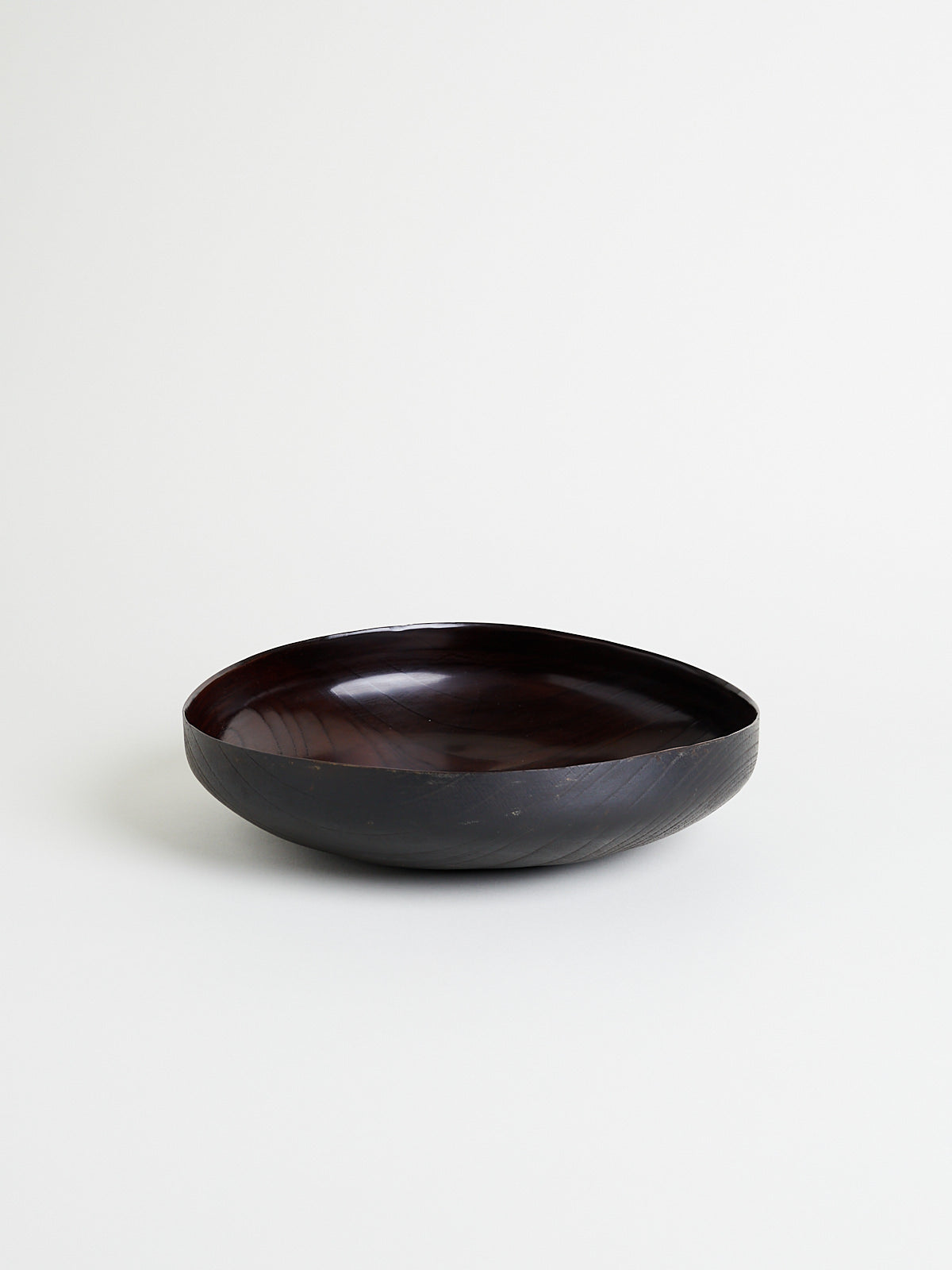 Notes
Hand-carved wooden bowl made from locally sourced zelkova wood. This piece has been lacquered using a traditional eco-friendly heat curing technique, ottchil, that's been used for thousand of years. This technique applies approximately 30 coats of naturally heated lacquer, derived from the sap of rhus trees, and hardens it.
This bowl is safe to use for hot and cold food, can be washed with detergent and it's safe to put water in it for a long time.
Measurements: ø 25.5cm x Height 6.5cm
Sukkeun Kang grew up surrounded by nature in Sokcho-city, Korea, and started his woodworking career in 1997. He initially focused on designing safe wooden toys for babies, but has since expanded into decorative objects and craft. His pieces are ceramic-looking creations, with organic and fluid shapes, that showcase his distinctive technique of shaping and lacquering. His work embodies the relationship between traditional craftsmanship and the forces of nature.
Complement with other items from Sukkeun Kang.
Adorn from our other brands.
Join our
Newsletter
to hear about new deliveries and restock.
Back to Top