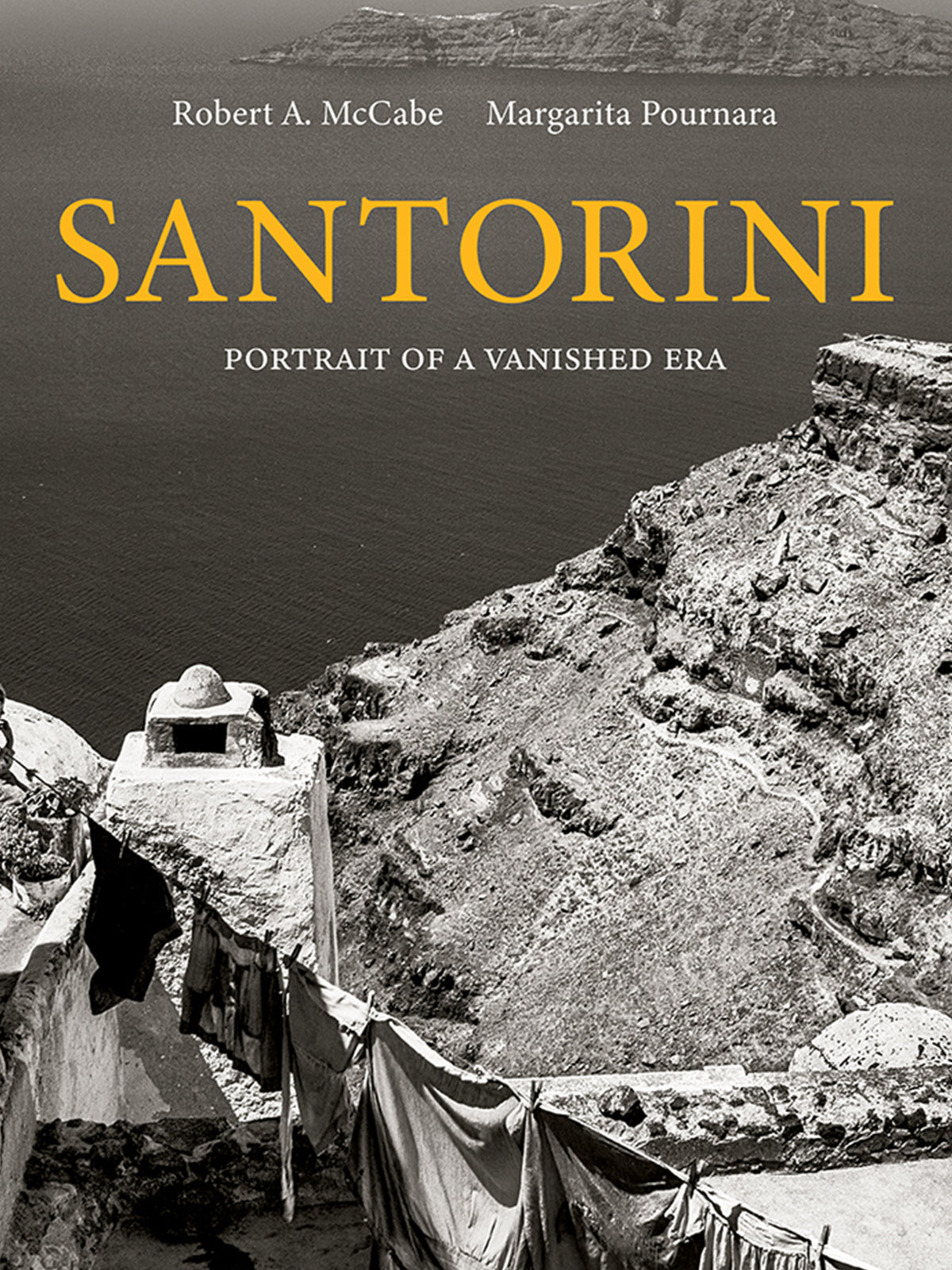 Notes
Today Santorini is visited by some 2.5 million people a year. But when Robert McCabe and his brother arrived there in 1954, they were the only visitors on the island. In this collection of stunning photographs from the 1950s and 1960s―reproduced as tritones of surpassing quality―McCabe has recorded the hardscrabble, yet often romantic, life of a vanished era. Picturesque whitewashed houses dug into the volcanic pumice; the harvest of the island's famous cherry tomatoes; the winding road to the ruins of ancient Thera―all this was captured by his lens.
McCabe's photographs are complemented by two essays from the noted Greek journalist Margarita Pournara, one poetically evoking her grandmother's childhood on Santorini and the other explaining the geological forces that have given this volcanic island its dramatic form.
by ROBERT A. MCCABE & MARGARITA POURNARA
188pp - Hardcover - Patakis Publishers
Complement with other items from Robert McCabe.
Read from our other brands.
Join our
Newsletter
to hear about new deliveries and restock.
Back to Top