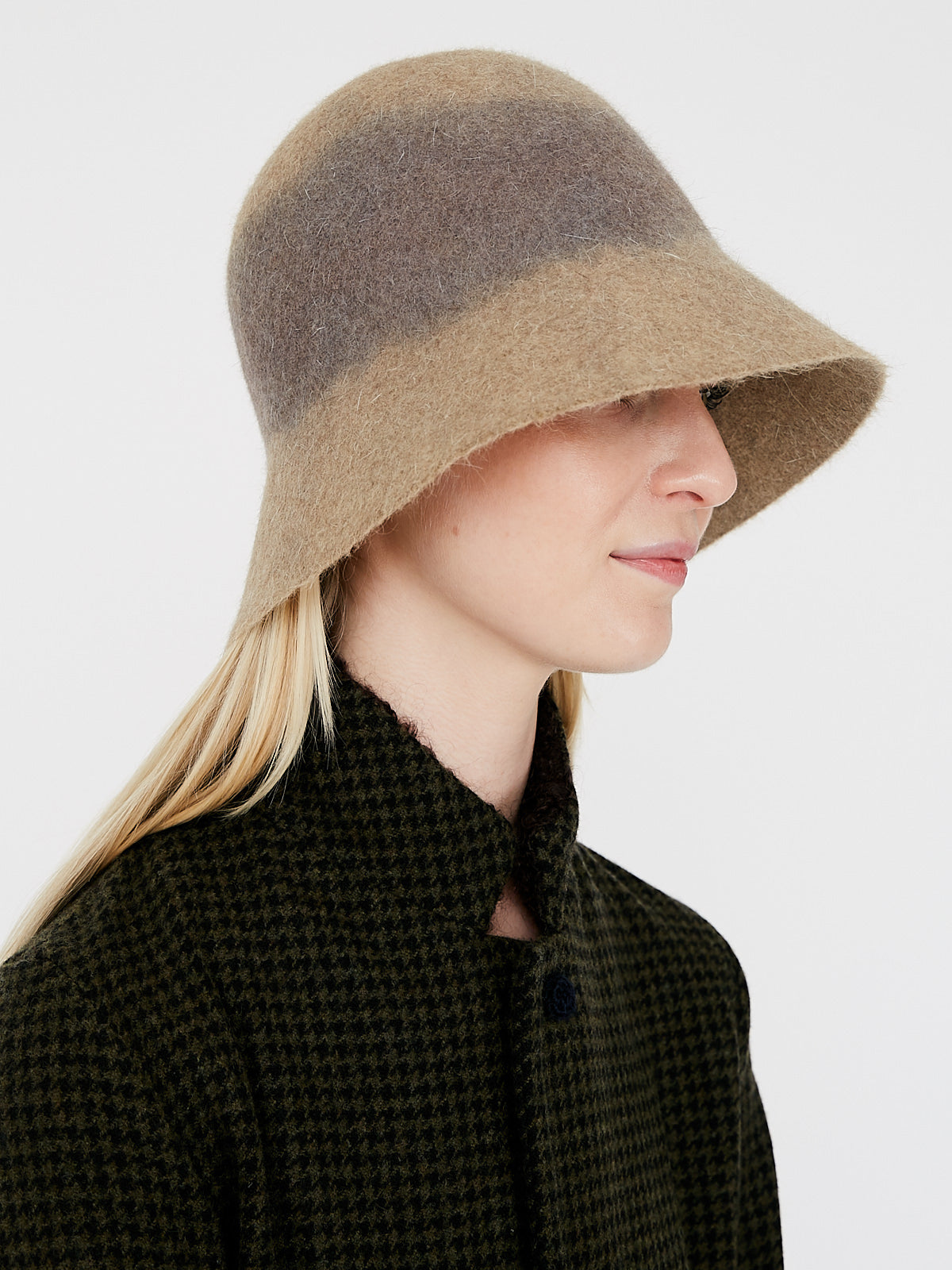 Notes
Bucket hat made from superlight beige felted rabbit hair. Features a hand-dyed streak  around the crown. The brim edge has been machine torn and not cut, to ensure a soft edge. It has a flexible shape that can be folded and pocketed.
"The stripe and the vague shape of the model give expression to the collection theme "Blob", which is about free, flowing forms and the shapeless."
Mühlbauer is a Viennese millinery established in 1903 by Juliana Mühlbauer. Over a century later, it is still a family-run affair. Klaus Mühlbauer collaborates with designers Nora Berger and Madeleine Bujatti to create the brands pieces alongside a host of dedicated Viennese artisans.
Complement with other items from Mühlbauer.
Hats from our other brands.
Join our
Newsletter
to hear about new deliveries and restock.
Back to Top