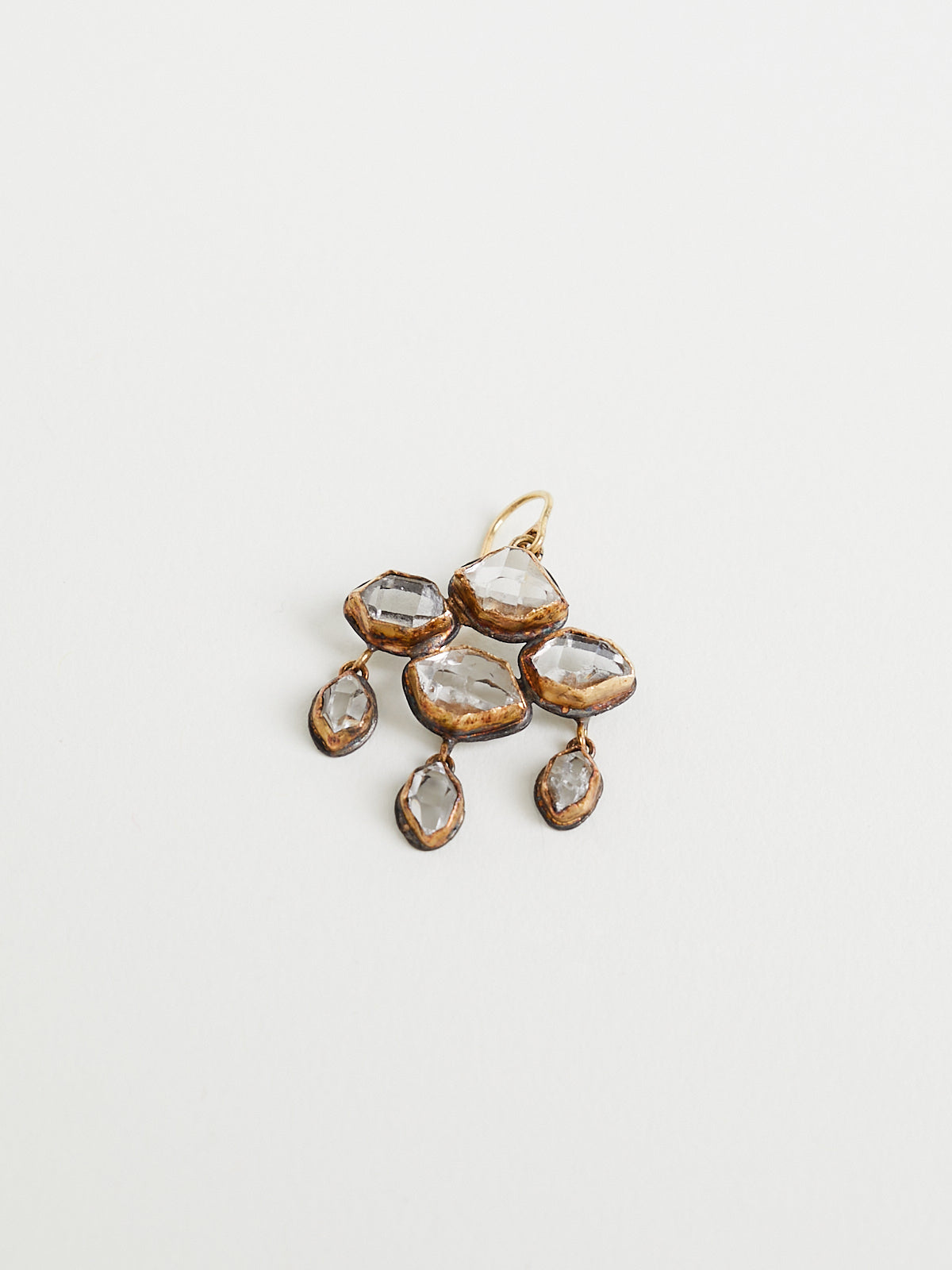 Notes
Handmade chandelier earrings in 18k yellow gold and sterling silver with dangling Herkimer diamonds. Ear wire backing. 
Judy Geib is a New York-based artist who claims she found herself making jewellery almost by accident. Her intricate pieces exude a humble, bohemian elegance.
Complement with other items from Judy Geib.
Earrings from our other brands.
Join our
Newsletter
to hear about new deliveries and restock.
Back to Top