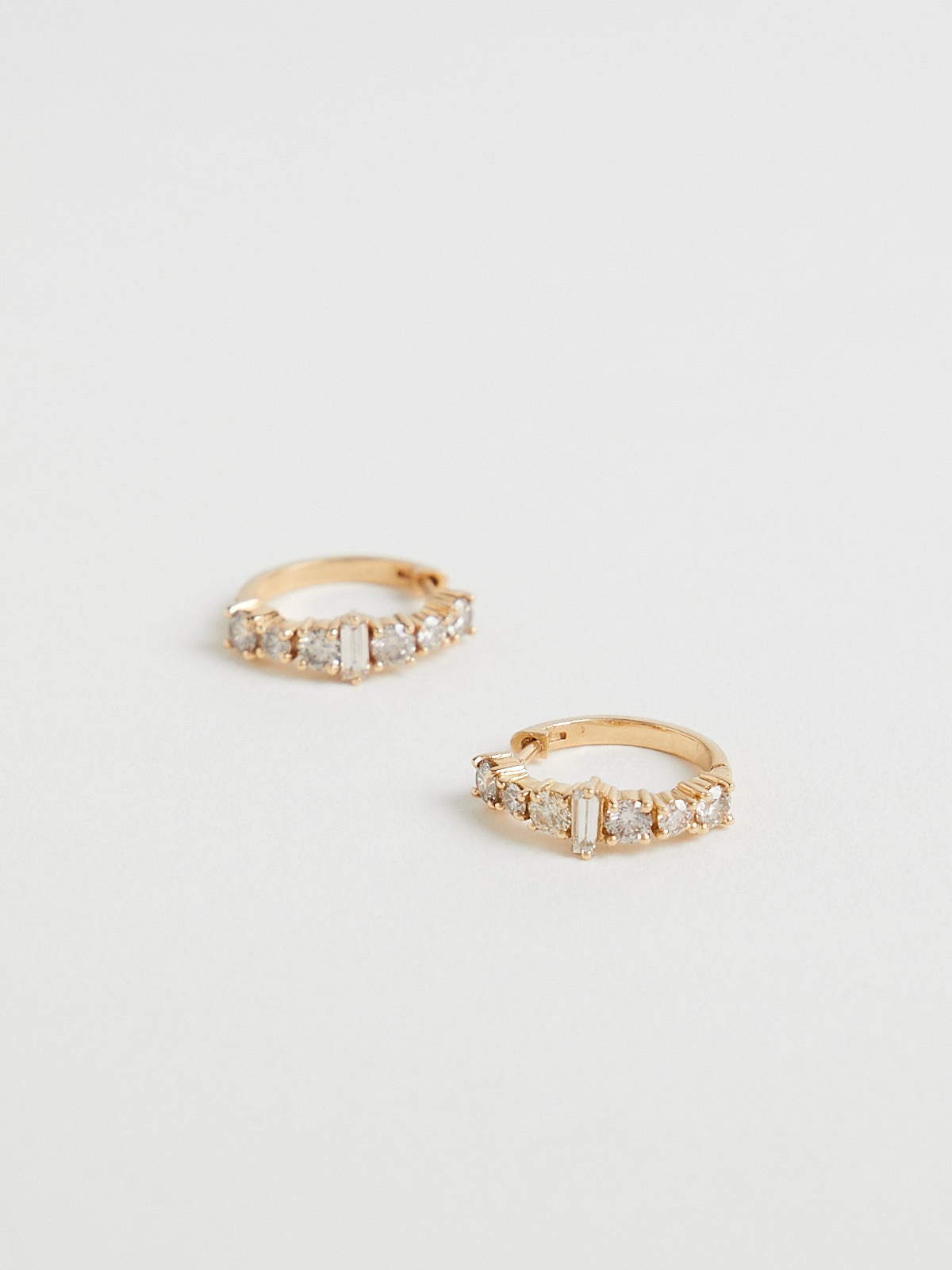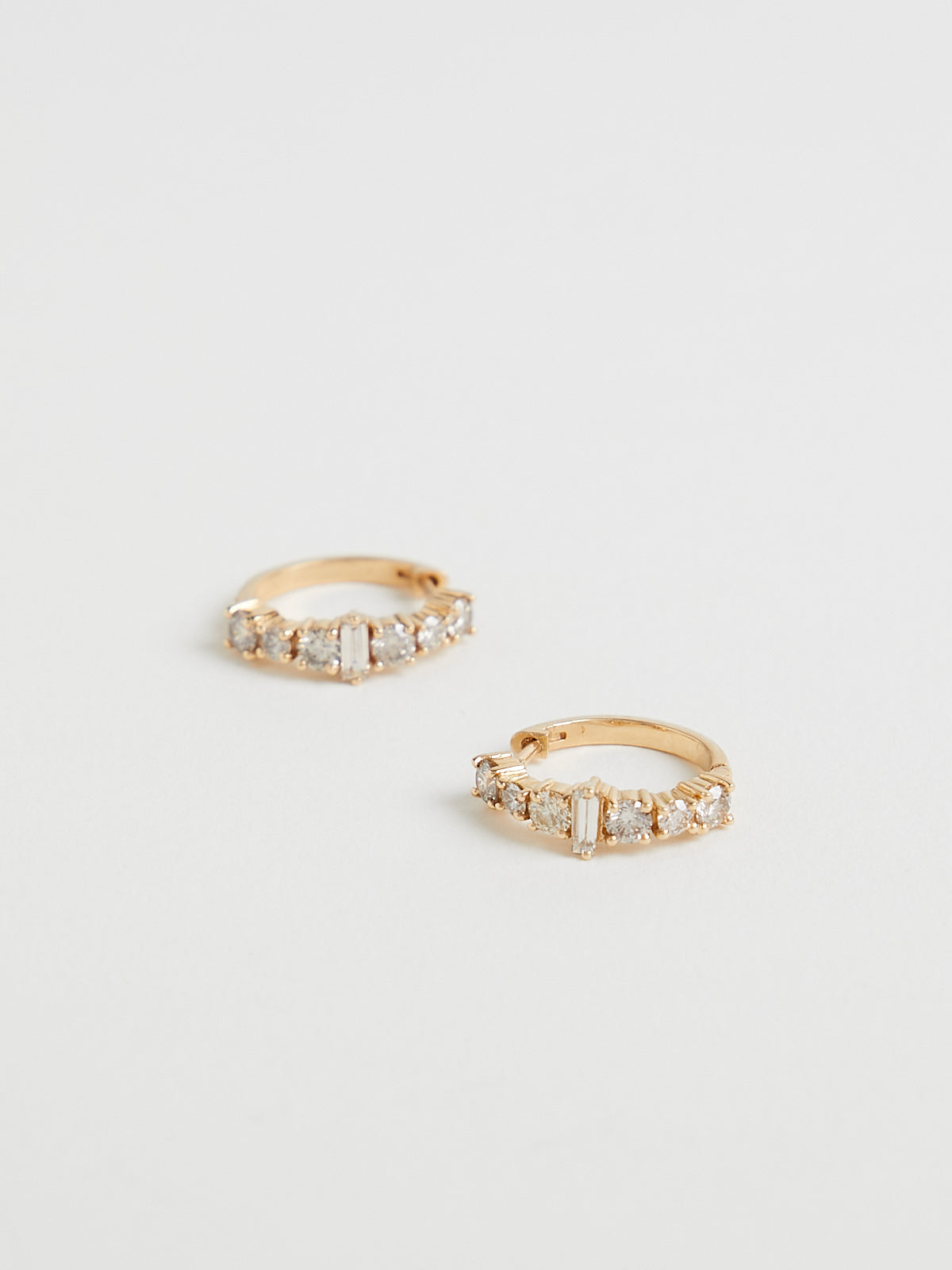 Notes
Rivulet spread round hoops in 18k yellow gold set with baguette and round light champagne diamonds. Features an ear post backing with a clip fastening.
Measurements: Length 0.2cm x Diameter 1.1cm (approximately)
Ileana Makri is a jewellery designer that was born in Greece and still resides there. She travels extensively for design inspiration, allowing her to embrace and celebrate different cultures and landscapes within her craft.
Complement with other items from Ileana Makri.
Earrings from our other brands.
Join our
Newsletter
to hear about new deliveries and restock.
Back to Top