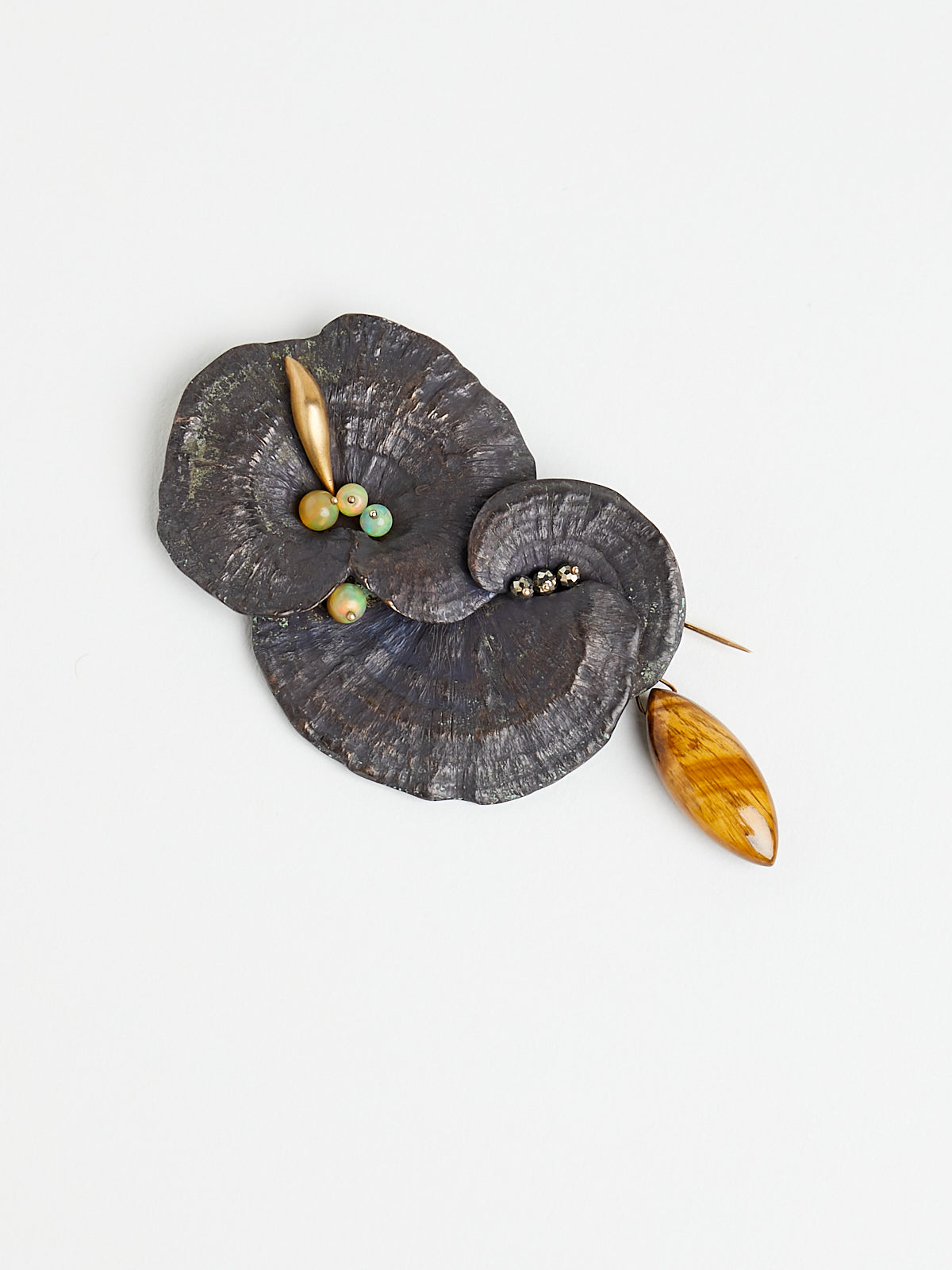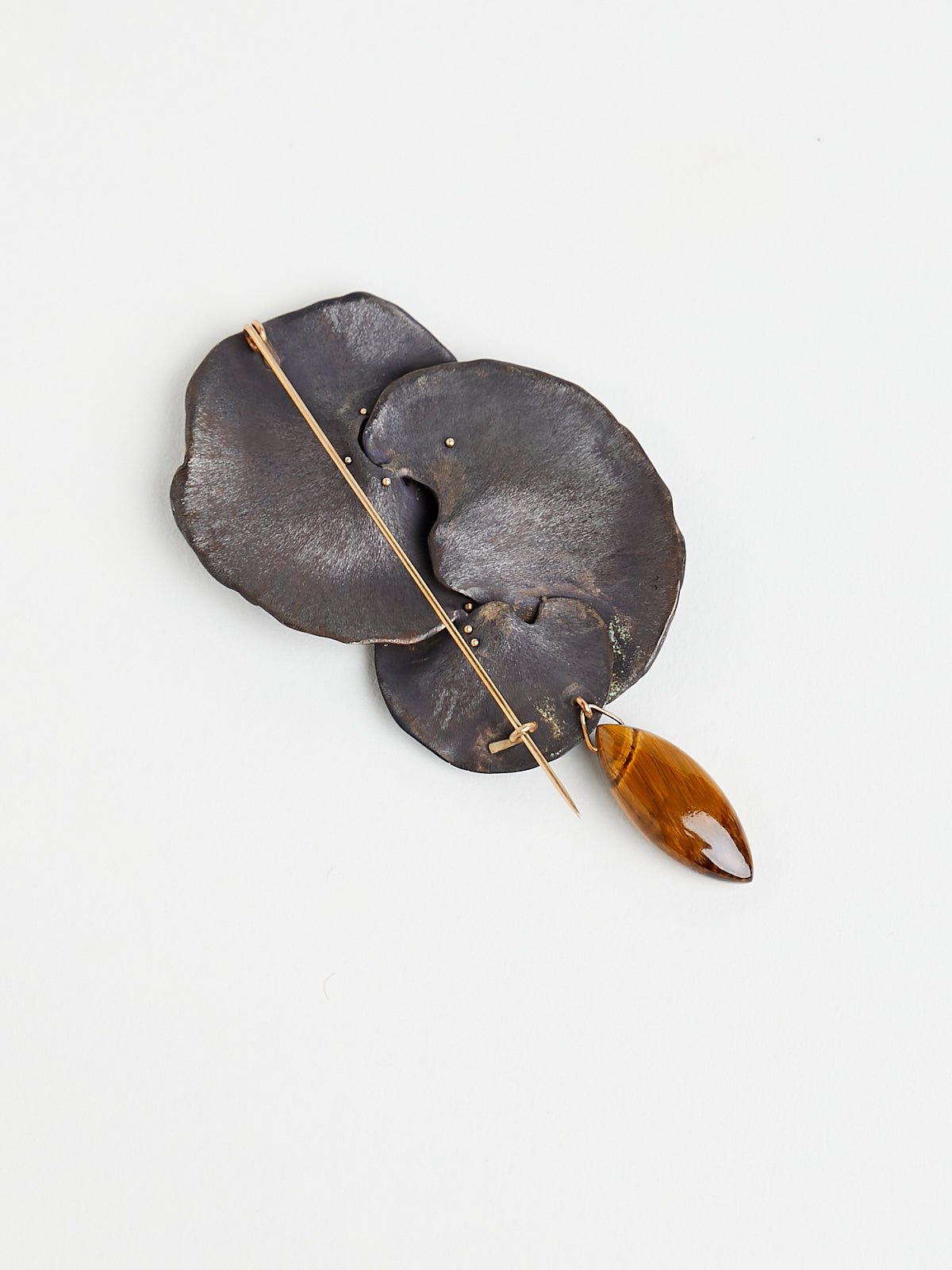 Notes
Brooch with oxidised bronze mushrooms, a slug in 18k yellow gold, 3 black diamonds, 4 opal beads and a tiger eye drop. Features a 14k yellow gold pin.
New York-based jeweller Gabriella Kiss was a former apprentice to Ted Muehling. She is known for her attention to the delicacy of the small scale, the 'microcosm in the macrocosm', as she says.
Compliment with other items from Gabriella Kiss.

Join our
Newsletter
to hear about new deliveries and restock.
Back to Top