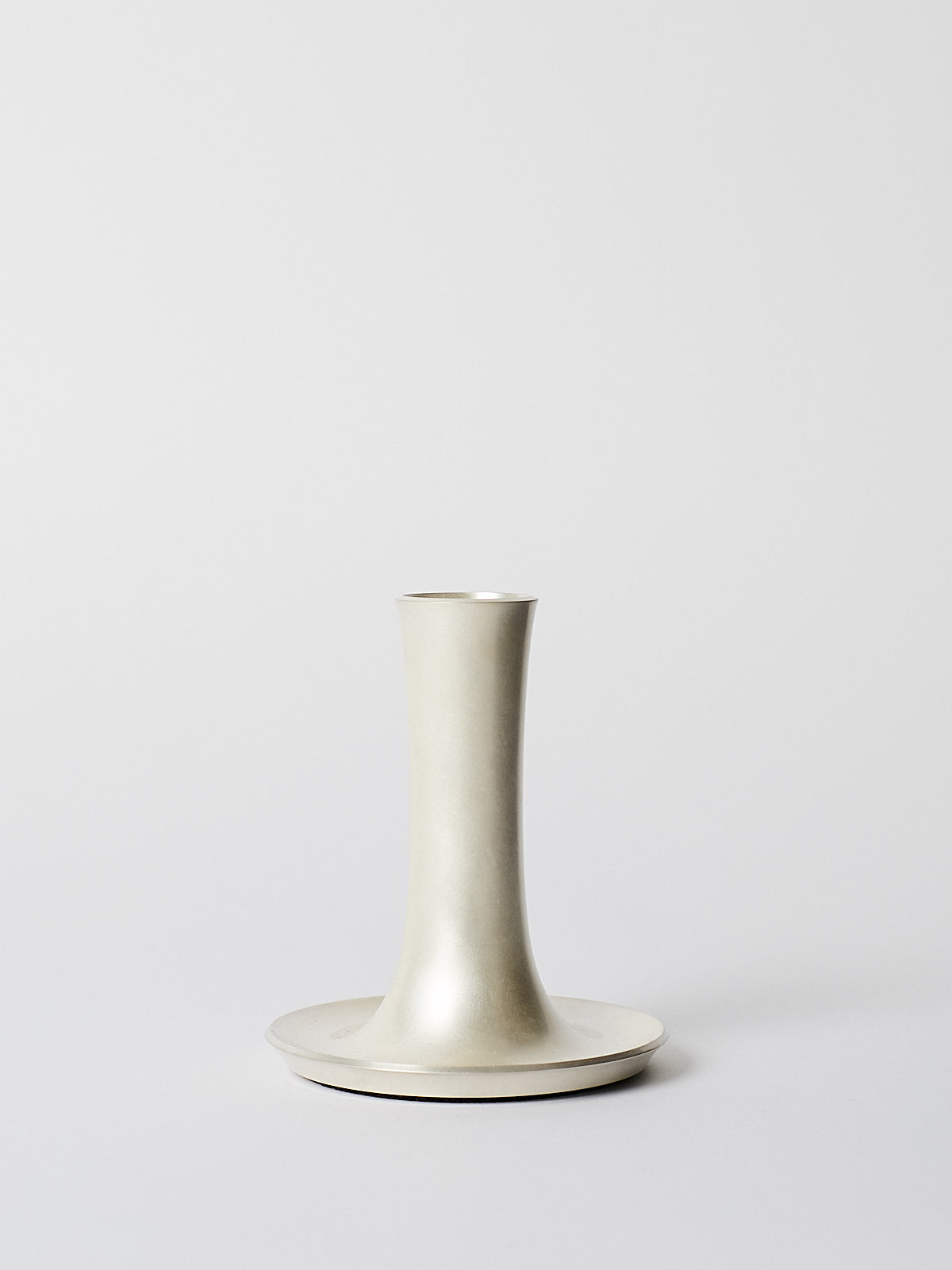 Notes
Large fluted candlestick in pumiced sterling silver plate. Designed by Ted Muehling.
"Pumice, called pumicite in its powdered or dust form, is a volcanic rock that consists of highly vesicular rough textured volcanic glass, which may or may not contain crystals. It is typically light coloured."
E.R. Butler & Co. manufactures fine decorative hardware in New York, drawing inspiration from classic New England designs and methods, as well as from the forms that newer technologies allow. They have since 1998 have collaborated with New York designer Ted Muehling.
Complement with other items from E.R. Butler & CO.
Burn from our other brands.
Join our
Newsletter
to hear about new deliveries and restock.
Back to Top