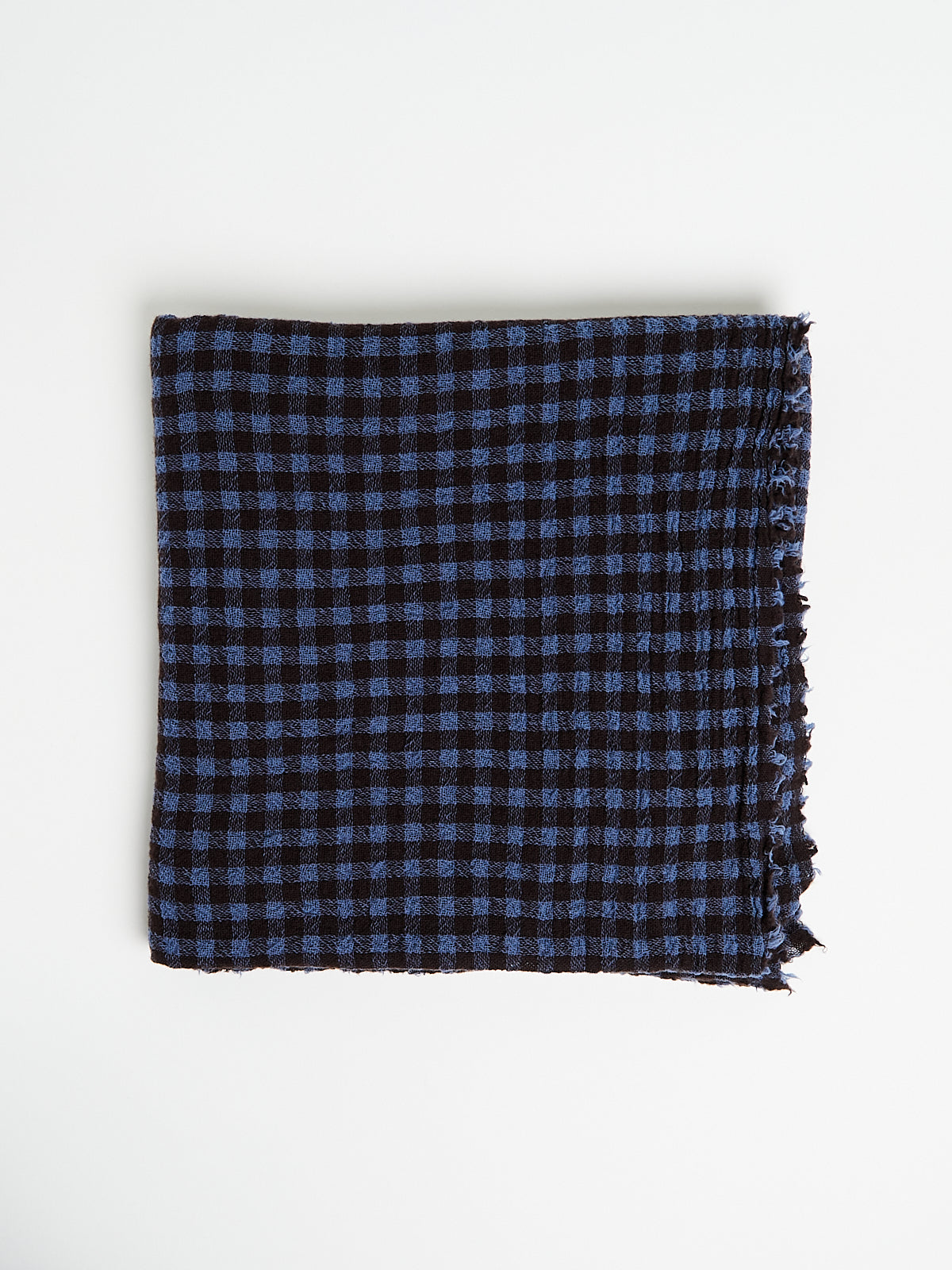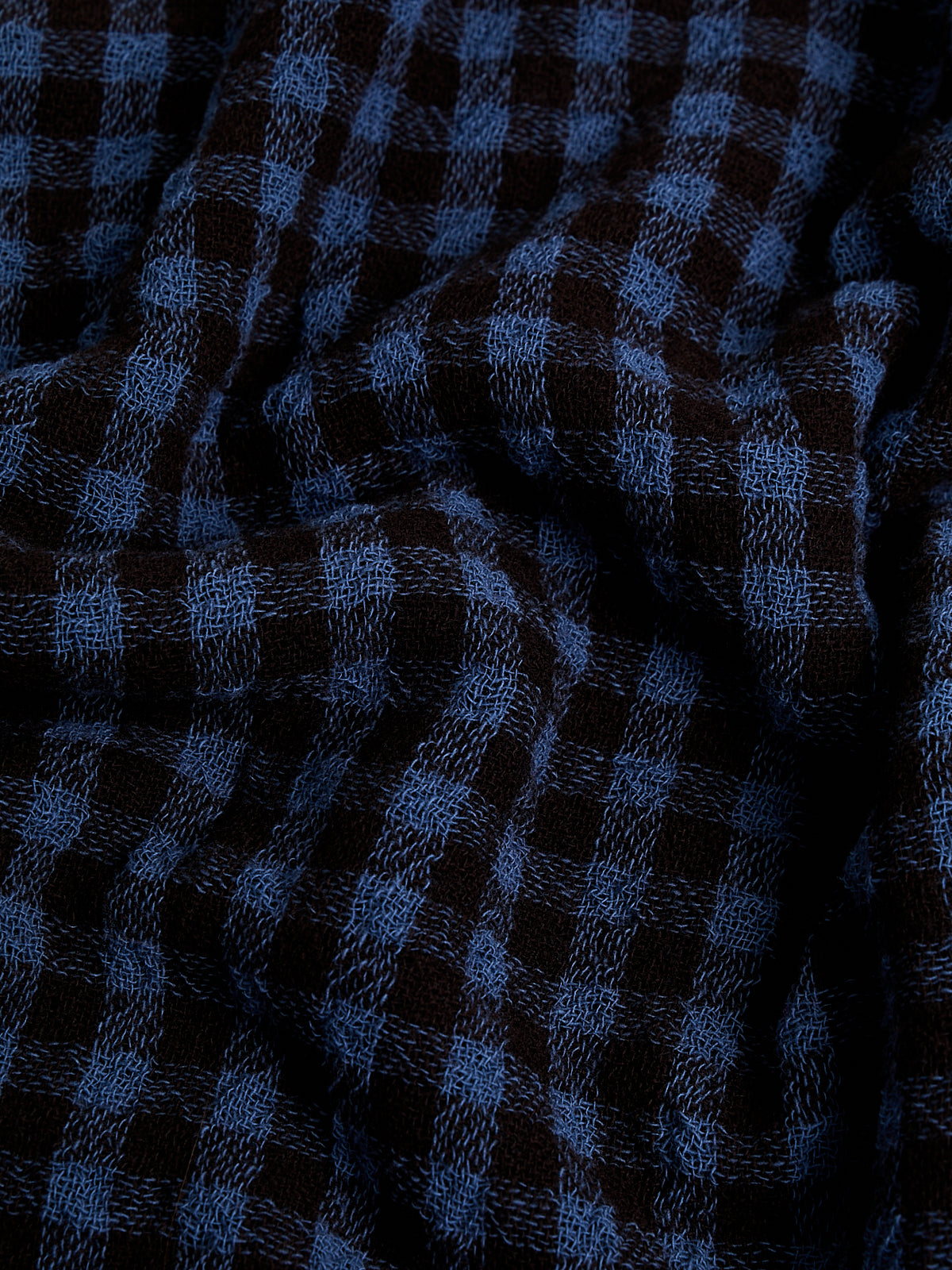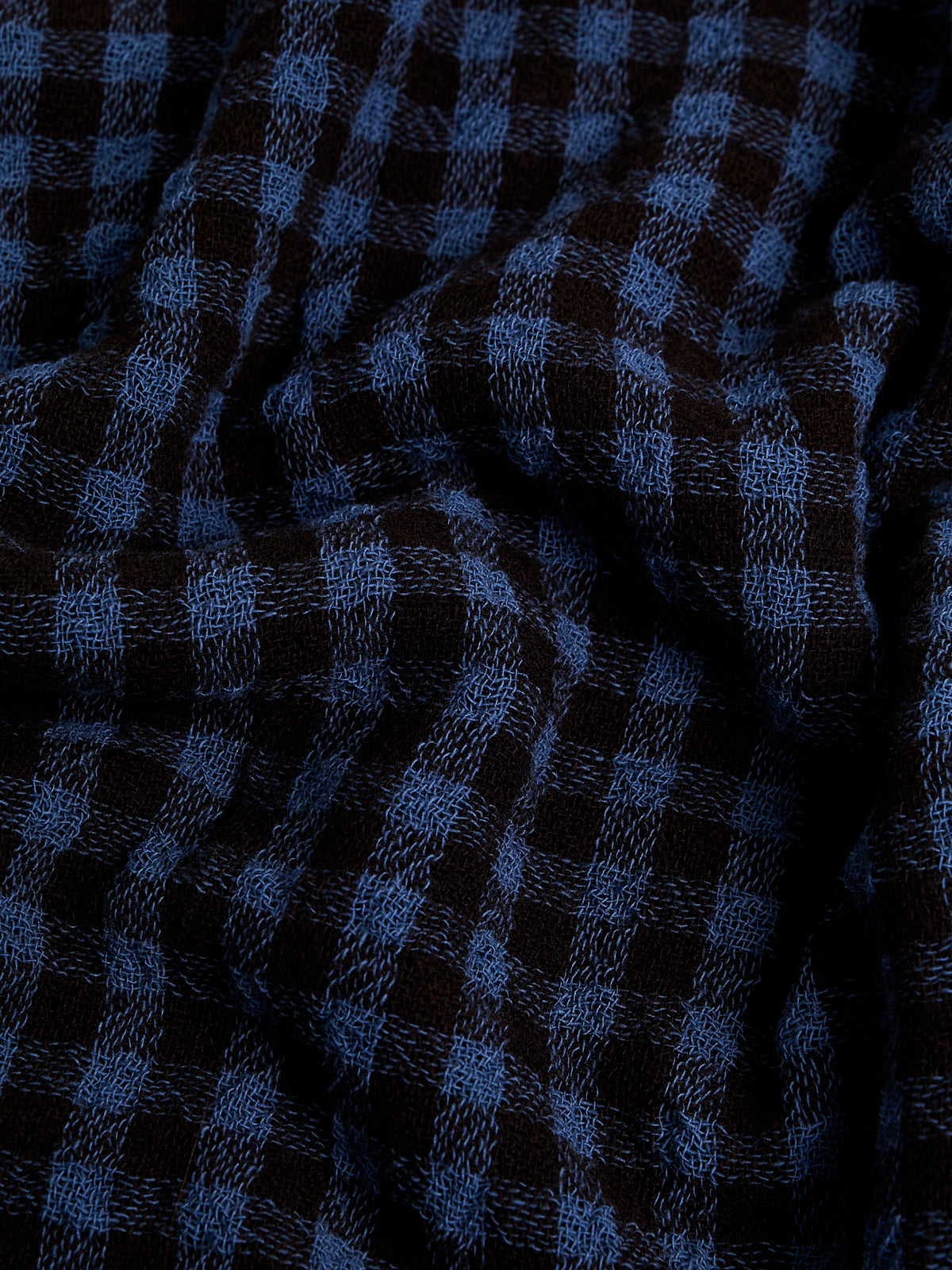 Notes
Large stole in a blue and brown gingham-checked wool. Features a fringed hemline.
One size.
Measurements: 130cm x 130cm
Apuntob is based in Rome and lead by Italian designer Barbara Garofalo. It was founded on the philosophy of "the goal is not to dress, but to live". Apuntob provides an effortless simplicity with focus on forms and natural fabrics. 
Compliment with other items from Apuntob.
Scarves from our other brands.
Join our
Newsletter
to hear about new deliveries and restock.
Back to Top