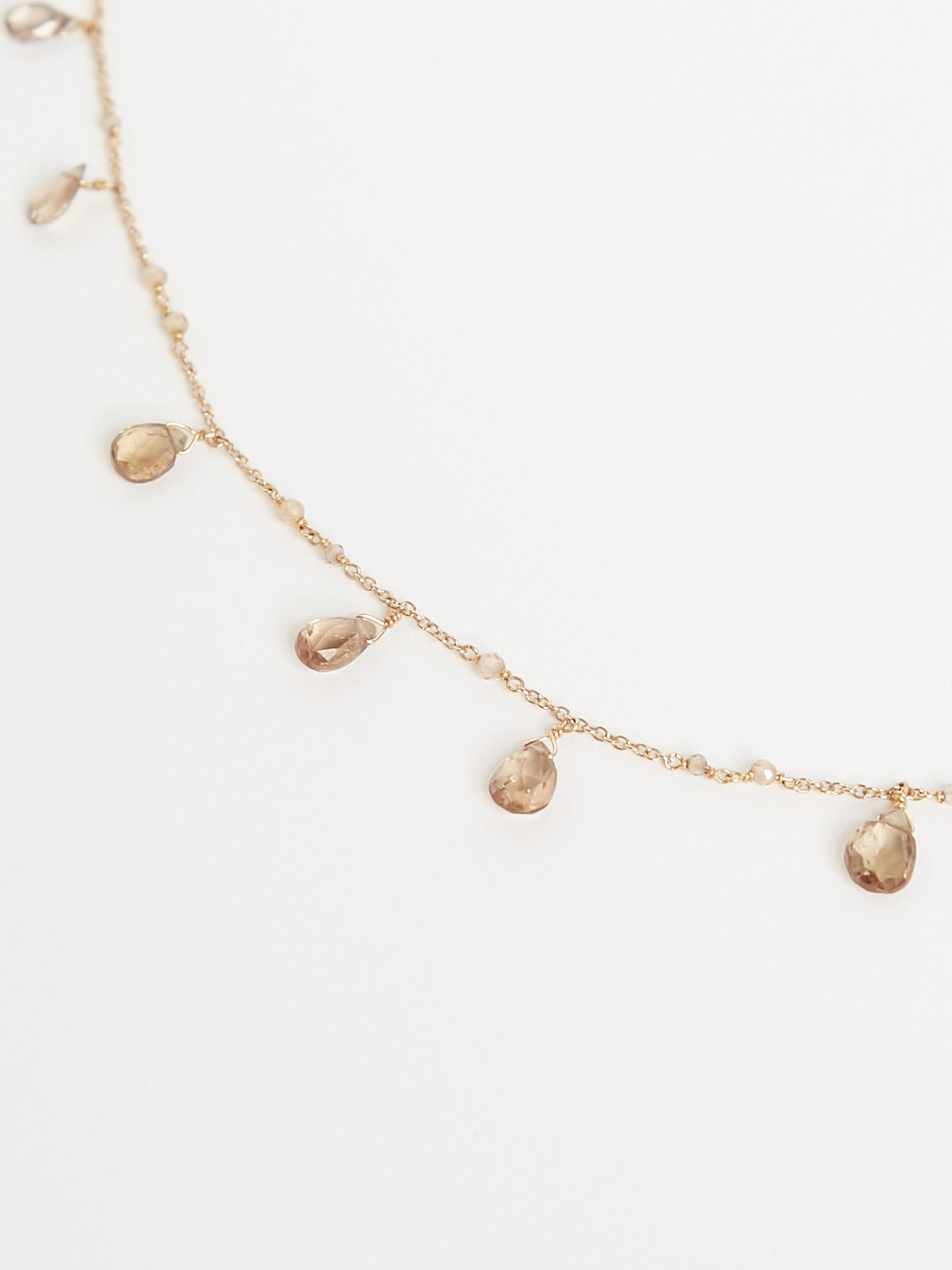 Notes
Waterfall necklace in 18k white gold with 6.71ct garnet drops and 1.92ct honey zircon beads of various sizes. Features a spring ring clasp.
Measurements: Length 42cm.
Thousands of years ago, red garnet necklaces adorned the necks of Egypt's pharaohs, and were entombed with their mummified corpses as prised possessions for the afterlife. 
Zircon is a natural gemstone, which occurs in all shades of the colour spectrum. It's found in many Asian countries, notably Cambodia, Burma and Sri Lanka as well as in Brazil, Australia and East Africa.
Monica Rossi founded Anaconda in 1980 in a small shop in Milan. Her work consists of intricate handcrafted jewellery from Baroque- and Victorian-inspired pieces to more simple geometric shapes.
Compliment with other items from Anaconda.
Necklaces from our other brands.
Join our
Newsletter
to hear about new deliveries and restock.
Back to Top